Test System Verifies Compliance of Mobile Devices with NFC Forum, ISO, EMV L1 Contactless Specifications SANTA ROSA, Calif.,Â- – Keysight Technologies, Inc. (NYSE: KEYS) today announced that China Telecom Corporation Test labs (GSTA) in Guangzhou, China has selected the T3111S NFC Conformance System for near-field communications (NFC) device acceptance test. The T3111S is a compact and...
Read More »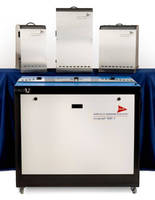 (Indianapolis, Indiana)Â- - Specialty Coating Systems (SCS) will exhibit in Booth #3101 at the IPC APEX EXPO, scheduled to take place Feb. 24-26, 2015, at the San Diego Convention Center in California. SCS will debut its new Precisioncoat V conformal coating system, along with its new Ionograph® SMD V and Ionograph® BT Series (bench top) contamination test systems. The SCS...
Read More »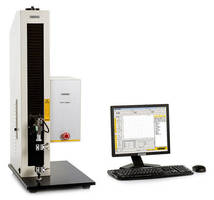 i-Meditek 1300 Medical Packaging Tester is designed to determine the puncture force of medical rubber closure, pullout force of rubber closure, break force of ampoule, sliding resistance of syringe, puncture force of syringe needle, connection force of syringe needle and needle hub, connection force of syringe needle hub and shield, seal performance of plastic blood bag, and the performance of...
Read More »
HATFIELD, PA – Laboratory Testing Inc. (LTI) of Hatfield, PA has been approved by Gulfstream Aerospace as a supplier of material testing services. The approval was granted on November 20, 2014 following a complete facilities survey and examination of the Quality Control/Assurance system, and will be valid for three years. The certificate of approval lists a wide-range of material testing...
Read More »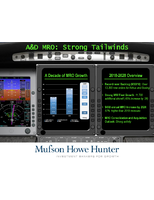 Check out this overview of the Maintenance, Repair and Operations (MRO) segment of the Aerospace and Defense (A&D) industry along with the factors impacting its continued growth.
Read More »
Innovative products and solutions are essential if society wants to decouple economic growth from resource consumption. Thanks to systematic tools and processes, Henkel is consistently developing innovative products and solutions that offer customers and consumers more value and better performance with a smaller environmental footprint. Henkel does not focus on developing a few sustainable...
Read More »
HATFIELD, PA – Laboratory Testing Inc. (LTI) will be exhibiting at the Fabtech Expo on November 11-13, 2014. The Hatfield, PA company is a leader in material testing, nondestructive testing (NDT) and calibration services and has been an exhibitor at Fabtech since 2006. LTI will present its wide array of expert capabilities in Booth C1107. The show is set to take place at the Georgia World...
Read More »
Treatability lab performs water reuse feasibility studies, develops treatment programs, conducts full treatability analysis, and trains operators on water treatment chemistry. After test request,Â- treatability analysis report provides water study results and conclusions. This includes recommendations for most effective treatment program for that facility's wastewater. Water reuse...
Read More »
The New York Blower Company has expanded its laboratory air and sound test capabilities substantially. This new, state of the art facility now contains six airflow test chambers of various flow and pressure capabilities and two reverberant sound rooms. Lab Features include: • Flows to 130,000 CFM • Pressures to 100" WC • Horsepowers to 500 bhp • 6 Airflow Test Chambers - 4 Figure 12 - 2...
Read More »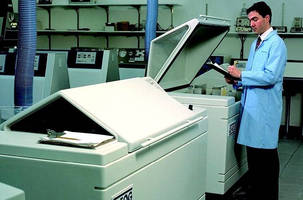 Equipped with Q-FOG CRH cyclic corrosion tester, laboratories in Homestead, FL and SaarbrÃ-¼cken, Germany offer contract testing services for global customers for automotive corrosion tests requiring RH control. Available tests include GMW 14872 and SAE J2334 as well as others from Ford, ISO, GB/T, VW, Volvo, Chrysler, and Renault. Testers can also perform traditional...
Read More »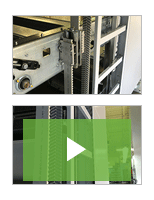 Megadyne's QST polyurethane timing belts take up less space and guarantee a lower noise level than chain and other traditional material handling belts. Check out our video to learn more.
Read More »