Designed for IP Multimedia Subsystem monitoring, Service Profiling allows service providers to segment network and differentiate between data reports provided on various services. With classification engine, operators can isolate and investigate any network or service event, and process measurements of detailed session legs that together comprise end-to-end session.
Read More »
Designed for VMware ESX infrastructure environments, HyperIP-® for VMware provides software-only business continuity and disaster recovery optimization solution for backup, recovery, and data replication applications. Data transport acceleration software offers variety of scalable configurations, based on required bandwidth, that enable data rates from 1 Mbps to 800 MBps and beyond without...
Read More »
Leveraging capabilities incorporated within Oracle Financial Analytics application, Oracle-® Business Intelligence Applications v7.9.5.1 provides public sector agencies with fact-based and timely insight into operational budgets and funds management. Functionality covers detecting exceptions by monitoring budget spending as well as providing real-time information to support trend analysis and...
Read More »
Oracle-® FLEXCUBE Direct Banking v5.0 supports transactions across corporate, retail, and investment banking. Banks can build branded portals to help differentiate their services to large, small, and medium enterprises as well as high net worth individuals and retail customers. It enables parameterization for local currency, language, time zones, business calendars, business functionality, and...
Read More »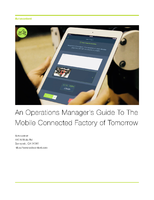 This white paper provides an overview of mobile technology for managing your manufacturing facility, while also discussing the advantages of being an early adopter.
Read More »
Delivering unified visibility across virtual and physical networks, StealthWatch System 5.9 can centrally manage and monitor global infrastructures from single dashboard. StealthWatch FlowSensor(TM) VE integrates with system to detect and address configuration problems, inefficiencies in resource allocation, security violations, and policy violations. StealthWatch also offers ability to perform...
Read More »
Available for AXS-200/850 Ethernet and IP tester, software suite allows field technicians to perform 1-step, multi-stream traffic generation and monitoring to emulate tiered-service offerings and establish base-line QoS metrics. It provides full-line rate throughput, packet jitter, real-time latency, frame loss, and out-of-sequence statistics. Using speedometer-like images, GUI displays real-time...
Read More »
Using SaaS-based Clickability Corporate Solutions, organizations can build awareness, capture, nurture, and close business, as well as meet customer needs and manage global brands online. Users can publish content to, and receive content from, any browser-enabled device. By consolidating Web businesses with Clickability Corporate Solutions, enterprises can manage numerous regional and brand...
Read More »
Helping mutual fund companies comply with SEC's Summary Prospectus rule, eProspectusDirect utilizes Digital Press Technology inkjet printers as well as mailing services for annual prospectus delivery. Software lets companies combine prospectus with confirmation and provides electronic delivery/Internet hosting and presentment of all compliance documents. Consent management supports...
Read More »
Greenville, South Carolina (February 17, 2009) - KEMET Corporation (KEME.OB), The Capacitance Company, announced that it has released its full line of capacitor models to the SIMetrix/SIMPLIS simulation software, which allows Signal Integrity, Power Integrity, and board design engineers to model the decoupling scheme of a printed circuit board using the SIMetrix/SIMPLIS simulation software....
Read More »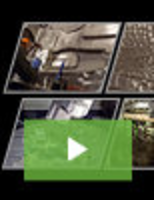 Standex Engraving Mold-Tech is the premier, global supplier for mold texturing and surface finishing. With a full range of services, Standex Engraving Mold-Tech is also the only nickel shell supplier producing in three global locations. See our video to learn more.
Read More »