Warminster, PA – CRC Industries Industrial Division is proud to announce the introduction of 2 mobile apps for the Industrial & Electrical Markets – CRC EZ Cross & CRC EZ eCatalog. The CRC EZ Cross App is a competitive cross reference app that allows the user to scan the UPC code or enter the part number of a competitive MRO chemical product, resulting in the corresponding CRC product...
Read More »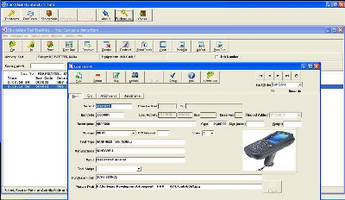 Based on barcode technology, CheckMate Software records where item is, who has it, and when it is due back. Software tracks A, B, and C class items and includes Maintenance Module that records repairs, schedules regular periodic maintenance, and records warranty expiration dates. For those companies who charge equipment usage against jobs, Rental Option tracks length of time tools and equipment...
Read More »
Checkmate Law Enforcement Equipment- and Inventory Manger can be used by public safety agencies such as sheriffs, SWAT, police, FBI, CIA, and corrections. Evidence module helps track chain of custody, decreases time to process evidence, and facilitates production of case documents and evidence for attorneys. Document Tracking module lets agencies know what paperwork and documents have been...
Read More »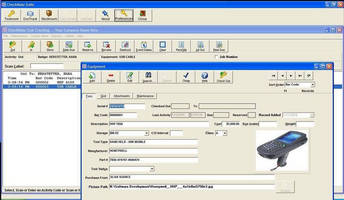 Redmond, Washington - Dynamic Systems, Inc., a leader in multi-purpose Barcode Tracking Software, has announced the integration of QuickBooks to CheckMate and SIMBA Barcode Tracking Software Solutions. About SIMBA QuickBooks is integrated with SIMBA Programs for Fish Processing Companies, Cold Storage, and Wholesale Distributors. SIBMA tracks Lot Number, Expiration Dates, and Inventory, and does...
Read More »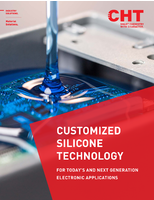 This white paper provides and in-depth overview into the customized silicone technology for electronic protection.
Read More »
codeREADr records transactions, tracks offers and validates coupons, rewards and tickets at the Point of Service. Transaction codes are validated in real time when merchants scan printed or mobile barcodes, enter data manually or search databases via text and voice. Boston, MA - Skycore LLC has today announced the availability of its codeREADr app for Android devices to enable secure, real-time...
Read More »
When equipped with Side-by-Side Detection software, AccuVision-® AV6010 camera barcode system measures height of side-by-side packages, detects outer edges of items, and reads barcodes to determine if 2 packages are present. Software also allows exclusion of items based on barcodes entered into system's memory, which prevents false positives in case of open totes. Scanner and software minimize...
Read More »
With Barcode Add-In, users can generate barcodes by selecting text to barcode and clicking on button directly within Word or Excel. Software dynamically converts selected cells, rows, and columns to barcodes with formulas and functions. When data in Excel changes, barcodes will change automatically. Barcode symbologies supported include Code-39, Interleaved 2 of 5, Code-93, Code-128, UPC, EAN,...
Read More »
QR-Code barcode font and encoder allows printing of QR-Code symbols with TrueType, PCL and PostScript fonts. QR-Code is area efficient two-dimensional barcode symbology capable of encoding large amounts of data, and data encoded may include letters, numbers, text and actual bytes of data, including extended characters, Unicode characters and small photos. It also features Windows COM and .NET...
Read More »
Offered as font-based solution to print GS1 DataBar symbols, DataBar Fontware lets users encode 14-digit GTIN numbers alongside complementary information such as sell-by date and price. It supports all 7 types of DataBar formats as well as creation of Code128 and EAN-128 barcodes. Additionally, various true type fonts are included for targeting specific printers, screen resolution, and even...
Read More »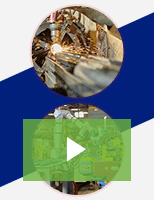 J&D Tube Benders' laser cutting and machining services provide accurate and complex features on tubes of all shapes and sizes. Check out the video to learn more!
Read More »