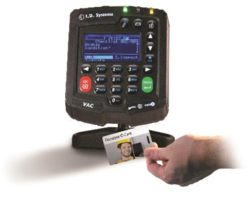 New 2018 orders for I.D. Systems' PowerFleet® industrial vehicle management solution to control, track, and maintain forklifts in multiple manufacturing operations in U.S. WOODCLIFF LAKE, N.J., Jan. 31, 2018 - I.D. Systems, Inc. (NASDAQ:IDSY), a leading provider of enterprise asset management technology announced today that it has reached an agreement with several divisions of one of the...
Read More »
RESTON, Va., April 5, 2017 - Leidos (NYSE: LDOS), a global science and technology company, and Kazaeronavigatsia, the air navigation provider of the Republic of Kazakhstan, have agreed to continue their business relationship through the signing of the Advanced Tower Simulation and Training Systems contract. Once implemented and integrated with Leidos' SkyLine Air Traffic Management (ATM)...
Read More »
WOODCLIFF LAKE, N.J. - The Asset Intelligence® subsidiary of I.D. Systems, Inc. (NASDAQ:IDSY), a leading provider of enterprise asset management technology and solutions for the Industrial Internet of Things, announces a new customer relationship for deploying its VeriWise® Chassis tracking solution. American Intermodal Management, based in Scottsdale, AZ, is partnering with Asset Intelligence...
Read More »
Available as service with no contract, K.I.S.S.™ (Keep It Super Simple) Vehicle Management System provides most needed features of vehicle tracking used by fleet managers nationwide, including real-time location, historical trip reports, alerts for unauthorized use, speeding, and entering/exiting designated areas. System uses Verizon cellular network to connect vehicle to Internet so that...
Read More »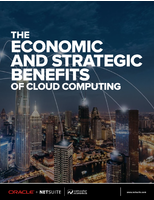 Cloud computing and software-as-a-service (SaaS) are two of the hottest IT trends that have emerged in the last couple of decades. By creating the ability to store and access data and programs through the internet while cutting out the middleman (aka, hard drives and other physical devices), cloud computing offers many attractive features to companies in almost all industries, including fiscal savings, speed, scalability, ease of upgrades, and agility. Although the upfront savings of SaaS are undeniable, there are still many that favor on-premise systems and proprietary software. You may be wondering if transitioning to a cloud-based model is the right choice for your company, but with so many different viewpoints it can be hard to make sense of all the pros and cons. Using concrete data organized into helpful graphs, this white paper offers insightful interpretations of the numbers to show the ways in which SaaS can offer both financial savings and strategic advantages.
Read More »
WOODCLIFF LAKE, N.J., May 23, 2016 - I.D. Systems, Inc. (NASDAQ:IDSY), a leading provider of enterprise asset management technology and solutions for the Industrial Internet of Things, has received new orders from a leading global consumer goods company continuing a global rollout of the I.D. Systems PowerFleet® Industrial Vehicle Management System (VMS). The company has purchased forty-five...
Read More »
Runzheimer scheduled to present on the expectations of the future workforce at leading fleet management expo WATERFORD, Wis. - Runzheimer, a business vehicle, relocation information and expense management services provider, will be presenting and exhibiting at the NAFA 2016 Institute and Expo in Austin, TX this week, a leading event for the fleet management industry. The Runzheimer team will...
Read More »
GLENVIEW, Ill. - Teletrac Navman, a leading GPS tracking and fleet management provider, announced a partnership with Garmin to provide a new in-cab tablet solution. This solution enables customers to use Teletrac Navman's fleet management app suite, Drive, with Garmin's world leading navigation. Teletrac Navman Drive on Garmin focuses on daily customer workflows like in-cab communication,...
Read More »
DUBLIN and BOSTON - Fleetmatics Group PLC (NYSE: FLTX), a leading global provider of mobile workforce solutions for service-based businesses of all sizes delivered as software-as-a-service (SaaS), will be exhibiting at the NAFA (National Association of Fleet Administrators) 2016 Institute Expo from April 19- 22, at Booth #201, showcasing Fleetmatics REVEAL™, a highly differentiated...
Read More »
Software-based Fleetmatics Logbook helps eliminate paper logs while keeping drivers and dispatchers in sync. Solution tracks Hours of Service information by collecting vehicle data and communicating engine and GPS data directly to Fleetmatics mobile application. Beyond compliance assistance, Fleetmatics REVEAL combines fleet tracking, business intelligence, and safety management to help optimize...
Read More »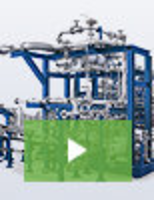 Aerzen is firmly established as a global leader in compressed air, gas, and vacuum solutions. Our reputation as an industry leader is built on consistently delivering innovative products that are at the cutting edge of technology. To learn about the industries finest blowers and oil-free and oil-injected screw compressors, see our video.
Read More »