Kent, WA - August 6, 2008 - Flow International Corporation, the world's leading developer and manufacturer of industrial waterjet machines for cutting and cleaning applications announced that it has received purchase orders for four systems under the recently awarded contract to exclusively supply Airbus with Composite Machining Center (CMC) abrasive waterjet and routing machine tool systems to...
Read More »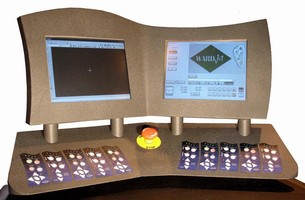 Come see us at FabTech Tallmadge, Ohio - July 8, 2008 - WARDJet, Inc. a leading manufacturer of waterjet cutting machines, now offers over 20 models for customers to choose from. WARDJet produces systems with multiple 5 axis abrasive or water only cutting heads. WARDJet also specializes in custom machine applications with a huge selection of options that can be mounted on the units such as height...
Read More »
Following the announcement that it has been chosen by Concept Laser GmbH as the exclusive United Kingdom and Republic of Ireland distributor for Concept Laser's Additive Manufacturing systems, ES Technology will unveil the M2 LaserCUSING® machine at the forthcoming TCT exhibition in October. LaserCUSING® Live ! The M2 LaserCUSING® CAD-to-metal machine, will demonstrate its...
Read More »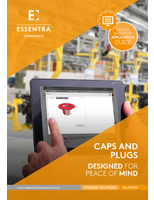 Download this engineering guide to learn more about the different caps and plugs offered, and to find the correct solution for your specific application.
Read More »
G&L Precision Die Cutting's High Barrier Packaging San Jose, California --- June 22, 2008 - G&L Precision Die Cutting offers high barrier aluminum foil laminate pouches for protective packaging of diagnostic tests, microtiter plates and other medical devices that are sensitive to UV light, moisture and oxygen permeation. Standard materials include re-closable zipper bags for microplates, aluminum...
Read More »
KENT, Wash., June 15, 2008 - Flow International Corporation (NASDAQ: FLOW), the world's leading developer and manufacturer of ultrahigh-pressure (UHP) waterjet technology, will showcase 87,000 psi waterjet cutting and introduce FlowConnex, the company's next generation of interconnectivity for waterjet operations. Flow's HyperPressure technology enables faster, more cost-effective cutting, lower...
Read More »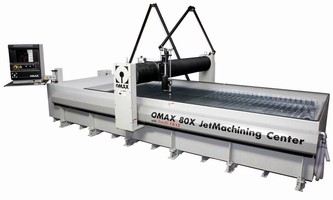 Measuring 265 x 152 in., Model 80X JetMachining® Center has Intelli-TRAX traction drive that enables expansion of cutting envelope to 20 ft. It features X-Y travel of 165 x 80 in., Intelli-MAX® Software, programmable motorized Z-axis with precision MAXJET® 5 Nozzle Assembly, high pressure direct drive pump, and rapid water level control for submerged cutting. System can...
Read More »
Precision cutting service utilizes WaterjetPRO(TM) CNC cutting system, which projects pressurized 0.004-0.050 in dia stream to cut detailed geometries in any design. Solution can produce tight, inside 90° angles and minimize material loss, allowing parts to be nested together tightly while also maximizing number of parts yielded from raw material. Service creates edges with little or no...
Read More »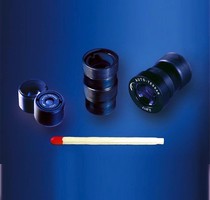 Docter Optics surprised visitors to Stand C28 at this year's with a massive block of optical glass weighing over 200 kg. Nearly a meter wide, 15 cm thick and 69 cm high, this block stands for the extreme dimensions of the components that Docter Optics Express Glass Services can process-typical operations include sawing, milling, boring, grinding and polishing - at its new facility in Triptis,...
Read More »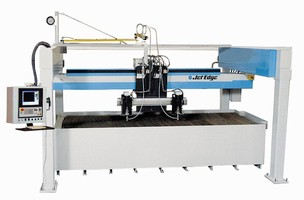 See Jet Edge's New 90,000psi Intensifier Pump and Michael Waltrip's Napa 55 Car! (ST. MICHAEL, Minn. - June 25, 2008) -- Jet Edge, Inc. will demonstrate its latest waterjet cutting technologies at the International Manufacturing Technology Show (IMTS), Sept. 8-13 at McCormick Place in Chicago, Ill. During IMTS, Jet Edge will showcase its versatile High Rail Gantry precision waterjet cutting...
Read More »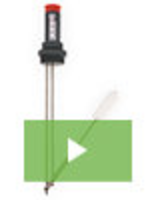 Krueger Sentry Gauge, a leader in chemical sight gauges, now offers the ultimate in aggressive liquid storage monitoring devices. From sulfuric and hydrochloric acid to bleach, and acetone, our products are designed with robust features that deliver a long and trouble-free service life. See our video to learn all about this new and innovative line of sight gauges.
Read More »