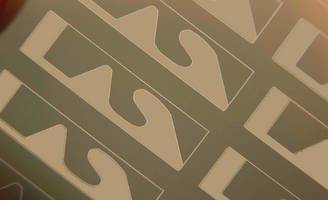 SAINT PAUL, MN - The Precision Converting Services group, a division of LasX Industries, Inc., now offers contract laser ablation services for the removal of metal foils and conductive coatings utilizing LaserSharp® digital converting technology. The Precision Converting Services group is a full service job shop specializing in contract laser converting and confidential process development...
Read More »
Bassett Industries is proud to announce the ability to bend, fabricate, and laser cut 8 inch round and 8 inch square tubing! We recently added the machinery to handle large diameter tubing to compliment our already existing tube bending and fabricating capabilities that previously maxed out at 6 inches. Production of 8 inch tube fabricating is well under way and we look forward to providing this...
Read More »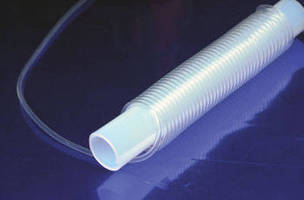 Fort Worth, TX - Parker Hannifin's Parflex Division offers an array of value added secondary services through its medical tubing group, TexMed, to produce custom medical tubing that compliments current production capabilities and quality. These services are in place to meet the increasing customization and design criteria that our customers expect from a world-class supplier. Utilizing the Valued...
Read More »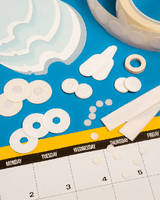 Utilizing automated digital dieless cutting machines, Prototype Die Cut Parts Service can supply parts with tolerances to ±0.005 in., depending upon material and size. Parts can be produced from 1 in.Â-² up to 60 x 120 in. with virtually any geometry, including narrow cross sections and close hole spacing. Using non-metallic materials, service can produce filters, breather vents,...
Read More »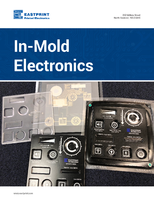 To learn more about in-hold electronics (IMEs) and solutions offered by Eastprint, Inc., download now.
Read More »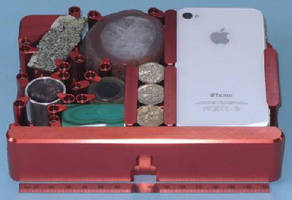 Featuring S-155 sample cell with 155 x 105 mm working area, RESOlution DUV Laser Ablation System for LA-ICP-MS analytical instruments is available with range of sample holders, all with top-surface sample referencing. Holders can accommodate 15-26 mm samples and 12-13 mm standards, 3-165 mm long slots for 28-30 mm microscope slides, or any combination of above. With 38 mm headroom, S-155...
Read More »
With spot sizes less than 20um, fiber delivery eliminates the need for alignment and ensures little to no down-time. Cutting process head and average power significantly increases process speeds and material thickness netting increased capability at a lower cost to our customers. Hillsboro, Oregon, - Micron Laser Technology, a subcontract laser processing service company announced the addition of...
Read More »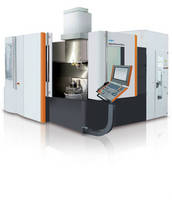 Lincolnshire, Illinois - GF AgieCharmilles will premiere six new products that include milling centers, EDMs and flexible automation solutions in Hall 27, booth D44 at EMO 2011, September 19 - 24 in Hannover, Germany. GF AgieCharmilles will showcase its machines, automation solutions and services in a brand new booth designed specifically to allow visitors to experience the full value GF...
Read More »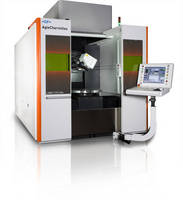 Lincolnshire, Illinois - GF AgieCharmilles will spotlight its LASER 1200 5Ax laser ablation center, CUT 200 wire EDM and FORM 20 diesinking EDM at the 2011 Canadian Manufacturing Technology Show, taking place October 17 - 20 at the Direct Energy Centre in Toronto. The machines will be featured inside Elliott Matsuura Canada, Inc.'s exhibit space, booths 2300 and 2400. One of six laser ablation...
Read More »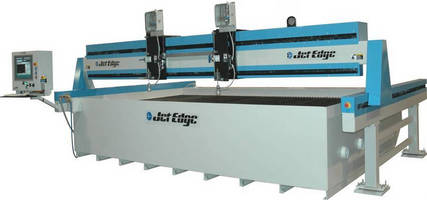 Jet Edge X-Stream Waterjets Cut Up to 50% Faster,Reduce Operating Costs up to 40% ST. MICHAEL, Minn. - Jet Edge, Inc., a leading manufacturer of ultra-high pressure waterjet systems, will demonstrate its 90,000 psi water jet cutting technology at the Canadian Manufacturing Technology Show (CMTS) Oct. 17-20 in Toronto. Look for Jet Edge in the Elliott-Matsuura Canada Inc. booth 2216. During CMTS,...
Read More »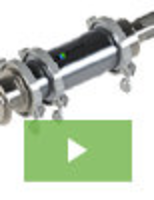 As a leader in industrial sampling equipment at Sentry Equipment, our success is built on a history of innovation and designs that epitomize value and efficiency. The new Hygienic Automatic Sampler is another example of our dedication to developing quality engineered products. To learn how this product can streamline the sampling process for dry, free-flowing materials, see our new video.
Read More »