Belfast, Northern Ireland - JANUARY 09 2008 - APT (Audio Processing Technology) Ltd today announced a new licensing deal with Wearnes Tech Solutions (WTS) a global manufacturer of Bluetooth products including headsets, USB adaptors and Bluetooth AV devices. WTS will license APT's highly acclaimed audio compression technology - enhanced apt-X - as part of the advanced Bluetooth module solution it...
Read More »
Annapolis, Maryland, USA, January 8, 2008-ARINC Incorporated today announced it has installed advanced AviNet Type B business networking service for Air Berlin, the second largest airline in Germany and one of the fastest growing in Europe. ARINC won the new 3-year service contract in competitive bidding, and is currently deploying AviNet MQ service for the customer. With AviNet MQ, Air Berlin...
Read More »
Designed for transparent digital signal transfer and fast-gated bus isolation, Model DS3690 is 3.3 V, 3-state transmission gate that provides 26 independent channels which can be used for input, output, or I/O signal applications. Packaged in lead-free, 5 x 11 x 0.8 mm, 56-pin TQFN, it is fully specified over -55 to +85-
Read More »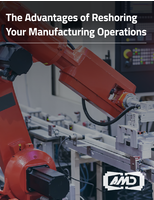 Bringing work back to the United States benefits your organization, customers, and the U.S. economy.
Read More »
Providing standard, 44 MHz IF output that is compatible with almost all existing ATSC and NTSC demodulators, Model MAX3540 is single-conversion television tuner that meets sensitivity and adjacent-channel guidelines specified by ATSC Recommended Practice A/74, while consuming only 760 mW. Device operates from single, 3.3 V supply, and is fully specified over 0 to +85-
Read More »
Operating in access point, repeater, point-to-point bridge, and wireless client modes, Model NWA570N 802.11n Draft 2.0 Wireless Access Point offers throughput of up to 300 Mbps. It supports MAC address filtering to limit access to wireless network, as well as Wi-Fi Protected Access (WPA/WPA2) and 64/128/152-bit WEP Encryption. Unit also features 802.1x authentication and Wi-Fi Protected Access...
Read More »
Satellite communications (SATCOM) Wireless Modem, flexComm(TM) SDR-4000 SWM, supports black-side IF-to-Ethernet digitization and processing of various complex broadband waveforms. It offers 2 analog input channels and one analog output channel, supporting 70 and 140 MHz IF bandwidth. Modem, link, and network layer processing functionality is provided for network-centric IP-based SATCOM system,...
Read More »
Consumers and mobile professionals gain unprecedented flexibility, storage capacity to enjoy tons of digital content with their mobile phones, video cameras, automobiles and more SCOTTS VALLEY, Calif., Jan. 6 -- Seagate Technology (NYSE:STX) is making it easier than ever for consumers and mobile professionals to access their growing digital content when, where, and how they want. The company's...
Read More »
Contributing to First Fully HD Olympic Games Presentation LAS VEGAS, Jan. 6 -- Panasonic today announced that it has reached an agreement with the Beijing Olympic Broadcasting Co., Ltd. (BOB) on the use of its DVCPRO P2 HD series with solid-state memory and newsgathering systems for broadcasting as the official video recording equipment for the Beijing 2008 Olympic Games. Panasonic's DVCPRO HD...
Read More »
THALWIL, Switzerland, January 7 --Huaqiang, a leading GPS and electronics supplier in China, has deployed GPS modules provided by u-blox, the leading Swiss provider of GPS receiver technology, in two state-of-the-art personal navigation devices (PNDs). The cutting edge NAVO N1043 and NAVO N2043 PNDs feature u-blox' recently released LEA-5S high sensitivity GPS module. The module's 50 channels and...
Read More »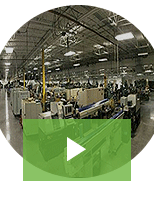 DFF is an industry leading contract manufacturer specializing in medium to high production precision machined components and electromechanical assemblies. Our 100 CNC machining centers and design-assist capabilities ensure our customers' needs are always met. Check out our video to learn more.
Read More »