Sacramento, CAÂ- – Jampro Antennas, headquartered in Sacramento, California, recently provided CBC/Radio Canada's Camp Fortune, Quebec tower with a uniquely configured 32-Bay UHF Broadband slot antenna system. The Jampro model JA/MS-BB Broadband antenna was custom designed for CBC to provide 150 MHz of bandwidth, something unheard of with slot technology. Camp Fortune is a...
Read More »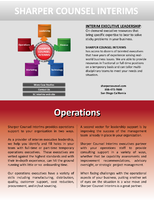 This paper from Sharper Counsel Interims explores the ways in which strong operational leadership can provide support to companies in order to guide them through tough and complicated problems.
Read More »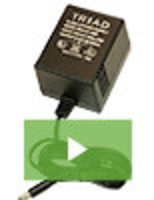 Triad Magnetics, an established leader in power supply design and manufacturing, is proud to announce their next generation WAU AC and WDU DC Series of power supplies. These linear wall plug-ins offer minimum noise performance without sacrificing reliability or life. See our video to learn more.
Read More »