Sacramento, CAÂ- – Jampro Antennas, headquartered in Sacramento, California, recently provided CBC/Radio Canada's Camp Fortune, Quebec tower with a uniquely configured 32-Bay UHF Broadband slot antenna system. The Jampro model JA/MS-BB Broadband antenna was custom designed for CBC to provide 150 MHz of bandwidth, something unheard of with slot technology. Camp Fortune is a...
Read More »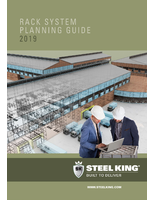 There is plenty to consider before setting up or replacing storage rack systems in your warehouse. This whitepaper contains a guide and general checklist of the most important considerations.
Read More »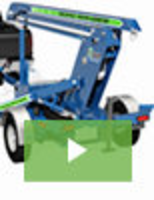 Providing adequate fall protection is always a critical consideration and one that in many cases can be difficult to ensure. The new Mobile Fall Protection Unit is designed to facilitate positive fall protection in applications that would typically be difficult or impossible to provide with standard methods. To learn all about the advantages and convenience, see our video.
Read More »