Millersville, MD, USA - Gould Fiber Optics, a leading worldwide manufacturer and supplier of premium passive fiber optic, planar components and integrated modules, is expanding its product portfolio of isolators, circulators and polarizers. These expanded product lines now feature high power and low wavelength options in addition to our current line of reliable Micro Optic components....
Read More »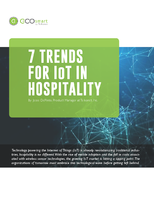 Check out this white paper to see how the IoT can be used in your hotel to reduce energy consumption, increase guest satisfaction, improve maintenance, and more.
Read More »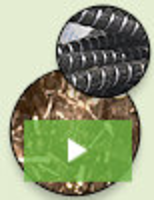 Fiber Reinforced Polymers (FRP), represents a truly groundbreaking advancement in structural reinforcement. Lightweight, strong, and green, they are changing the way the construction industry thinks about rebar. Unlike steel, FRPs don't rust and are far stronger than standard rebar. To learn why Fiber Reinforced Polymers are poised to change the way the world builds, see our video.
Read More »