Millersville, MD, USA - Gould Fiber Optics, a leading worldwide manufacturer and supplier of premium passive fiber optic, planar components and integrated modules, is expanding its product portfolio of isolators, circulators and polarizers. These expanded product lines now feature high power and low wavelength options in addition to our current line of reliable Micro Optic components....
Read More »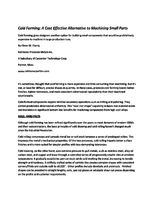 Cold forming offers tight tolerances, dimensional stability, and advanced surface finishes, while also saving you in raw material wastes costs.
Read More »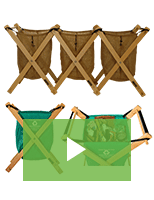 Harpro's MiddleMan™ recycling container frames and reusable bags are made from eco-friendly material, fold for easy storage, and are easy to assemble. Check out the video to learn more.
Read More »