Leveraging multi-mode ADSL2+/VDSL2, vectoring, and channel bonding technologies, Model BCM96519 optimizes capacity of Ethernet connectivity over copper, with rates approaching 1 Gbps. Multi-line DSL terminal is based on BCM6519 octal digital transceiver and BCM6529 dual analog front end companion chip. Solution provides wireless service providers with upgrades to multi-Mbps backhauling links...
Read More »
Designed in 65 nm CMOS process, 3G phone-on-a-chip and RF solution integrate all key 3G cellular and mobile technologies for powering 3G smartphone and smart feature phone segments. Baseband processor BCM21553 offers cellular connectivity and graphics capabilities for HSUPA applications, while RF transceiver provides support for all global frequency combinations covering 3G-enabled devices....
Read More »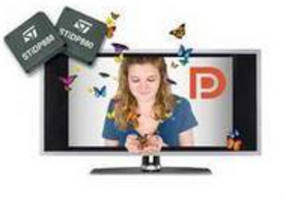 Internal DisplayPort iDP-to-LVDS bridge chipsets, compliant with proposed iDP standard to LVDS translation, consist of iDP transmitter (STiDP888) and iDP receiver (STiDP880), which form interface translator for high-bandwidth panel-interface applications. Units transport uncompressed pixel streams up to 12.96 Gbps between TV SoC and LCD panel module over 4 pairs of twisted wires or flat flexible...
Read More »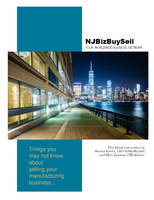 This white paper outlines how to determine the valuation of your manufacturing business.
Read More »
Designed to comply with IEEE 1901 draft standard, AMP(TM) Powerline Technology AR7400 Chipset consists of AR7400 MAC/PHY transceiver and AR1500 analog front end/line driver. Unit supports operation up to 75 MHz and will interoperate with both 1901- and HomePlug-® AV-based products. Housed in 15 x 15 mm, RoHS-compliant package, AR7400 also has integrated ARM11 core processor and includes MII,...
Read More »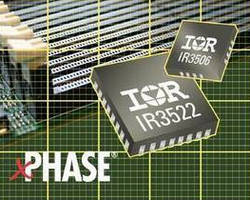 Model IR3522 dual-output PWM controllers with I-²C interface provide system control for DDR3 VDDQ and Vtt rails. They interface to any number of IR3506 phase ICs to drive as many phases as needed for powering unlimited number of memory modules. Efficiency is optimized via phase dropping feature and DirectFET-® MOSFETs. Included phase ICs feature 7 V/2 A gate drivers, support lossless inductor...
Read More »
Suitable for desktop and all-in-one PCs, VIA VN1000 offers HD multimedia entertainment platform. Chipset features ChromotionHD 2.0 video processor for smooth playback of Blu-ray titles with hardware acceleration of H.264, WM9, and VC1 codecs over Display Port and HDMI display technologies. Based on DirectX 10.1 graphics engine, VIA VN1000 supports DDR3 system memory at speeds up to 1,066 MHz, one...
Read More »
Designed around optimal data throughput and multimedia functionality, MSM7x30 Series includes MSM7230(TM) solution for HSPA+ networks and MSM7630(TM) solution with multi-mode HSPA+/EV-DO Rev. B and SV-DO support. Chipsets utilize 800 MHz to 1 GHz custom superscalar CPU based on ARM v7 instruction set. They support 720p HD video encode/decode at 30 frames/sec, integrated 2D and 3D graphics GPUs,...
Read More »
FPD-Link II Chipsets Deliver Scalable Solution for Full Range of Display Resolutions September 28, 2009 - National Semiconductor Corp. (NYSE: NSM) today introduced the industry's first serializer and deserializer (SerDes) chipsets capable of driving high-resolution, 24-bit color flat-panel displays with a 65 MHz clock. The two new additions to National's FPD-Link II SerDes chipset family deliver...
Read More »
Quickfilter QF1Da512 Chip Implements All Audio Processing on New SIRIUS XM TTR1 Table-Top Internet Radio Date: September 14, 2009 ALLEN, TX - Quickfilter Technologies today announced that its WideAudio(TM) technology has been selected by SIRIUS XM Radio for use in its new table-top Internet radio, the TTR1. WideAudio technology enables stereo widening (spatialization), along with two channels of...
Read More »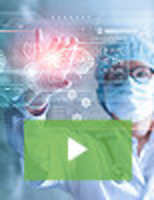 Embedded computing solutions from Dedicated Computing are designed to meet unique and specific requirements. As the preferred supplier to leading healthcare OEMs, the Dedicated Computing team of expert engineers gets your product out to the market faster while helping your company avoid costly validation and verification steps. Check out our video to learn more.
Read More »