SCHURTER Electronic Components

447 Aviation Blvd.
Santa Rosa, CA 95403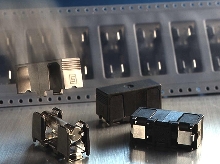 OGN-SMD fuseblock can be surface mounted with 5x20 mm pre-loaded fuses, eliminating need for mounting block, fuses, and cover in separate steps. Heat-resistant UL 94 V-0 plastic withstands heat of vapor phase and reflow soldering. Fuseblock is rated to 10A/250V. Rated power acceptance at ambient air temperature, with or without reflow cover, is 4W; with transparent cover, 2.5W. Pin spacings of...
Read More »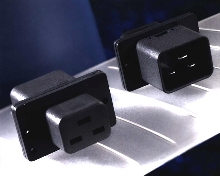 Model 4730 cord connector allows hot swapping of power supplies to backplane or rear enclosure. Connector has IEC C20 inlet on one side and IEC outlet on other, so it is not necessary to unplug supply when changing it. Power cord remains while supplies are swapped. Module can be inverted and used to fit male or female connection on either side, depending on configuration. Single-piece module...
Read More »