87 Colin Dr.
Manchester, NH 03103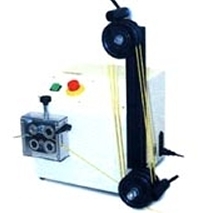 PreFeeder 1100 benchtop electric demand prefeeder is capable of utilizing outer cable diameters up to 6 mm and outer cable reel diameters up to 475 mm. It has adjustable feed belt that prevents damage to wire or cable during transport, quick lock cam mechanism for cable loading, and standard interface for connecting to cutting and/or cutting and stripping machines.
Read More »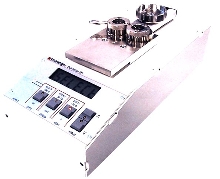 PullTester 25 and 26 are dual-range, motorized, benchtop units that enable use of 110 lb scale for small wires, while easily switching to 220 lb scale for larger wires. Pull forces can be measured in lbs, Newtons or kilo pounds. Standard 12-position terminal holder accommodates wide variety of terminals to suit most applications.
Read More »