Servometer, an MW company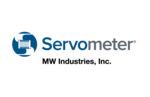 501 Little Falls Rd.
Cedar Grove, NJ 07009
Thin-walled, hollow electroforms can be used as molds, coldshields, waveguides, precision tubing, precision nozzles, and other light weight, structurally rigid components. Electroforms are produced by electrodepositing thin layer of nickel on aluminum mandrel of any shape, then chemically dissolving mandrel to leave behind hollow, thin-walled metal form. Components can be made as small as 0.020...
Read More »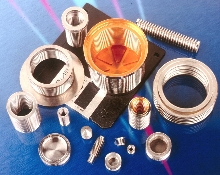 Electrodeposited nickel bellows can be designed for variety of stroke and pressure combinations and for temperatures from -423 to 350 deg F. If assembly is required, bellows can be soldered or E-B welded to custom end pieces.
Read More »