The Lincoln Electric Company

939 Gana Crt
Mississauga, ON L5S1N9 CAN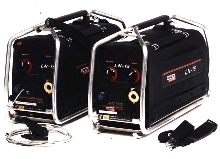 LN-15, with impact- and abrasion-resistant, ABS plastic case, is surrounded by full metal roll cage, made from aluminum alloy tubing. Across the Arc model has built-in contactor. Control Cable model is capable of Surface Tension Transfer-® welding. LN-15 is designed for MIG and flux-cored processes using .023 to 1/16 in. solid wire or .035 to 5/54 in. flux-cored wire, at feed speeds of 50-700...
Read More »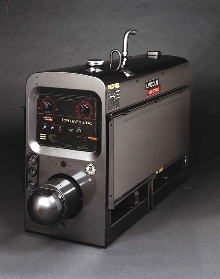 Pipeliner 200G provides 200 A dc at 60 percent duty cycle. It has 5 current ranges with overlap in each range for stick-pipe welding and arc welding processes where slope control is desired. It uses General Motors 3.0 liter, 4-cylinder, water-cooled, industrial gasoline engine with 46 hp at 1,600 rpm. Dc exciter supplies pure dc current to welding generator, and 100 RPM high-idle adjustment...
Read More »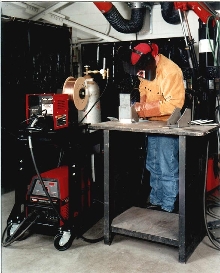 Invertec V350-PRO has integrated control panel that eliminates cable clutter and pendant confusion. Constant power MIG mode adjusts voltage and current for smooth welding of thin sheet metal. It has pulse programs for steel, stainless steel, aluminum, 4043 and 5356 alloys and nickel. Unit offers output on single phase or three phase input power. It produces constant current or constant voltage...
Read More »