44 O'Neil St.
Easthampton, MA 01027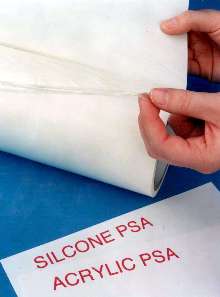 Suited for converters and OEMs, Type 3281A has silicone pressure-sensitive adhesive (PSA) on air-side of 0.5 mil clear polyester film carrier and acrylic PSA on liner side. With paper liner and differential release coating, product allows bonding of silicone materials to non-silicone substrates. Tape can be die-cut, and liner stays in place during lamination and conversion. Product can be used at...
Read More »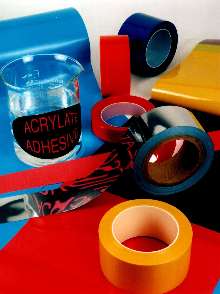 Custom engineered specialty adhesive tapes can be manufactured by applying solvent-based adhesive systems to various rigid and extensible films and laminates such as aluminum foil, LLDPE, LDPE or MDPE, PVC, polyester, and polyurethane. Tapes are acrylic-, polyurethane-, rubber-, and silicone-based and can be applied to foils and films up to 60 in. wide. Release liners can be matched to...
Read More »