Aprima Medical Software, Inc
3330 Keller Springs Suite 201
Carrollton, TX 75006
Share:
Designed to meet UL international safety standards, TLP109 and TLP116A are supplied in SO6 package with 0.4 mm thick (min) internal insulation that provides isolation voltage of 3,750 Vrms (min) as well as clearance and creepage distances of 5 mm (min). Transistor-transistor logic (TTL)-compatible TLP109 is 30 V (max), 1 Mbps general-purpose photocoupler with open-collector output, while TLP116A...
Read More »
Offering financial market intelligence, Compustat-® includes industry-specific data sets, which enable analysts to quantify information and analyze statistics in order to assess health and profitability of company, as well as identify trends specific to that industry. With fundamental and market data on 89,000 global securities, Compustat provides vital company, index, and industry information...
Read More »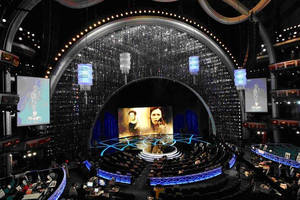 Norridge, Illinois (February 28, 2009) That backdrop of shimmering Swarovski crystals at this year's Academy Awards could never have happened as easily if not for Lexco Cable. The provider of custom cables supplied five miles of its premium cable to support the 92,000 Austrian crystals that comprised the 100-foot wide by 60-foot tall display. The assemblage was handmade by Orion of Rhode Island...
Read More »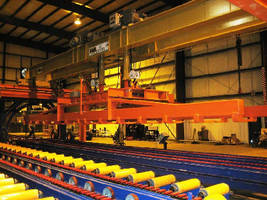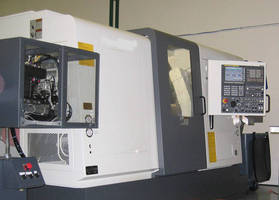 GE's '6F' Natural Gas Engines Increase Output up to 10% and Electrical Efficiency up to 1% in Pilot CHP Plants in the Netherlands JENBACH, AUSTRIA-March 16, 2009-GE Energy is introducing a next-generation, ultra-efficient Jenbacher 'Type 6' gas engine to help European Union (EU) member states comply with a directive to install new industrial, commercial and residential cogeneration systems that...
Read More »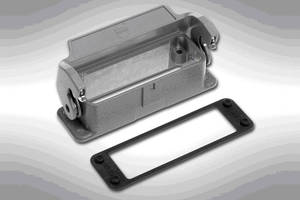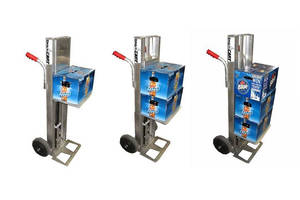 ERG-O-CART's lifting mechanism allows lowering and raising of cart automatically. It eliminates need to bend while lifting heavy items, reducing strain on lower back. Weighing only 45 lb, product suits application inr beer, beverage and wine deliveries. Unit requires no power to operate, and can be modified to fit varied weight loads and odd sizes.
Read More »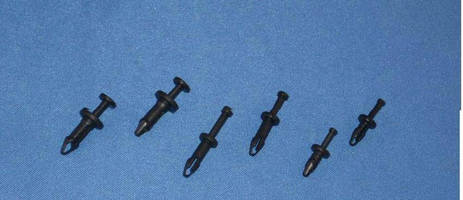 MORTON GROVE, IL - February 25, 2009 - Richco, Inc. is pleased to announce the release of its new mini tough rivet series, the TRM. The TRM series is one piece and is easily removable and reusable. The pre-inserted pin allows for parts to be installed quickly. The TRM fastens two or more materials together, mounts components or fan guards, and can also mount other fasteners into place. It is made...
Read More »