Designed for applications in or on containers, stillages, and trollies, GAO115001 is 865 MHz UHF Gen2 harsh environment/metal/liquid RFID tag that is water- and dust-proof and resistant to immersion in salt water, alcohol, and oil. Measuring 180 x 43 x 15 mm and weighing 4.0 g -
Read More »
Suited for various NFC and ticketing applications, RaceTrack NFC RFID product is ISO 14443A-compliant and comes with NXP's Mifare UL C IC. It also has 1.77 x 2.99 in. antenna and is compatible in applications using tags with earlier generation versions of NXP's Mifare ICs. In addition to 1,536-bit EEPROM (electronically erasable programmable read-only memory), product offers security features...
Read More »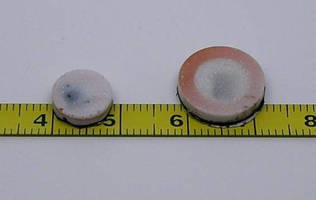 With operational frequency at 125 kHz or 13.56 MHz, RFID On-Metal tag has read-write range up to 10-100 mm on metal basing on different RFID readers. Product supports ISO-15693 or 14443 protocol and is compatible with EM4100, Hitag-1/2, Hitag-S, Mifare-Family, Ti 256 chips. Waterproof, anti-acid and crashworthy unit suits asset tracking applications such as railway, metal container and metal...
Read More »
With outgoing data baud rate of 57,600 bps, GAO 214013 with RS232 is designed for PC access control applications when used in conjunction with Wavetrend PCAC software and for PSION handheld readers. Measuring 32 x 33 x 14 mm, it has current consumption of less than 8 mA and operating temperature of -40 to 75-
Read More »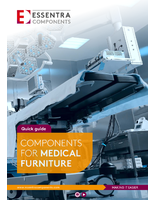 When designing for a hospital environment, it is essential to consider the small components that enable your application to perform to a high level. Hospital furniture has different users, so it's not only patients you need to think about, but also caregivers.
Read More »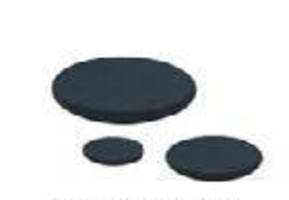 Made of sealed PPS and epoxy materials, GAO 116413 RFID Passive Gen 2 Tag provides contactless tracking of garments in textile rental and laundry industries, and meets all endurance requirements in terms of heat, pressure, and chemical resistance. Non-line-of-sight data transmission allows tags to be identified without need for visual contact. Operating from 860-960 MHz, tag features read/write...
Read More »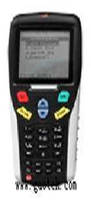 Useful in asset locating and tracking as well as warehouse inventory management, 2.45 GHz active beaconing RFID tag (GAO 127005) is constructed of ABS material and provides long-range tracking up to 98 ft. Once it receives specific signal from nearby RFID reader, built-in LED flashes to help visually locate asset to which beaconing tag is attached. Automatic push-in and pop-up button on bottom of...
Read More »
World's first high memory, passive tag will change the way companies do business WALTHAM, Mass., Jan. 28 / / - Tego, Inc., the industry-leading developer of intelligent RFID tagging solutions, today introduced its first generation of high memory TegoTags(TM). Tego's transformational approach and advanced technology have broken through the memory limitations that have held back traditional RFID...
Read More »
Model GAO 115006, The Flex, is Gen 2 UHF EPC Class 1 RFID tag that provides maximized visibility of assets as well as high efficiency in various environments. Featuring read range of 16.5 ft, it is suited for use on, off, or near metals and liquids. Optimized passive tag features 240-bit EPC global Class 1 Gen 2 compliant silicon and is available in low-profile ruggedized ABS case for use in...
Read More »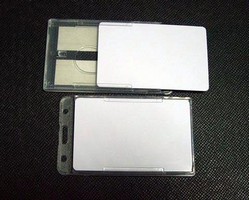 Designed to automate vehicle access control to gated communities, secured parking, and other areas, RFID Windshield Tag is adhesive label engineered to provide read range of 9-15 feet using passive windshield RFID inlay. Durable tag measures 86 x 54 cm.
Read More »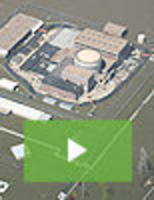 Aqua Dam is the ultimate solution for large-scale water control projects. It combines lightweight, large size, and portability all in one innovative product. To learn more about the uses, and applications of Aqua Dam, or to see it in action, check out our new video to get all the details.
Read More »