Recycling Plant To Be Established within Yasugi Works TOKYO, Japan - Hitachi Metals, Ltd. today announced the development of recycling technology for manufacturing its amorphous metal (Metglas®) directly from amorphous cores taken from transformers that have been taken out of service. Hitachi Metals has decided to establish a facility to conduct this operation within its Yasugi Works in Japan....
Read More »
Environmentally friendly Recycling Services from Badger Plug reduce flow of packaging components to landfills, provide roll packaging products at a reduced cost (Greenville, Wis.) - "Green" roll protection is a reality - recycled roll protection from Badger Plug can help the environment and the bottom line. Endboards, sleeve plugs, pallets and H/U channels from Badger Plug are all recyclable...
Read More »
PALO ALTO, Calif., Jan. 30, 2008 - In an industry first, HP today announced it has developed an engineering breakthrough that enables the use of post-consumer recycled plastics in the production of new Original HP inkjet print cartridges. More than 200 million cartridges have been manufactured using the process thus far. HP used more than 5 million pounds of recycled plastic in its inkjet...
Read More »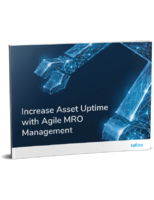 Optimize Your Plant Floor Operations With Tofino
Read More »
Milwaukee, WI, May 8, 2007 - Lucas-Milhaupt, Inc., a Handy & Harman Company, has announced that is now offering refining services to its customers. Recovery services are being provided through Handy & Harman of Canada, Ltd. at its facility in Toronto, Ontario. Industries that can benefit from this program include: the electronics industry, photo processors, jewelry manufacturers, industrial...
Read More »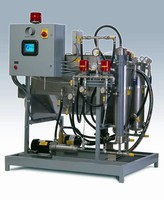 Separation Dynamics introduces the Extran-Ultrafiltration Program for recycling washwater. This program features state-of-the art recycling equipment that is available for rent on a month-to-month basis. Programs are available that include periodic service, technical support and membrane filters. With this flexible program, customers may choose to buy the equipment at any time. With over 20 years...
Read More »
Metal Recycling consultants review current operations and create customized systems for manufacturers to efficiently dispose of scrap metal. By streamlining and automating pricing of scrap, they help organizations increase efficiency, reduce handling costs, boost sales while staying in compliance with environmental regulations.
Read More »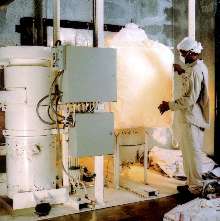 For applications that require extra clean recycled bag, wet laundering and drying service removes nearly 100% of residual product. Environmentally-friendly disposal program converts used FIBCs back into polypropylene resin to be used in manufacture of plastic consumer products.
Read More »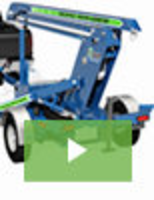 Providing adequate fall protection is always a critical consideration and one that in many cases can be difficult to ensure. The new Mobile Fall Protection Unit is designed to facilitate positive fall protection in applications that would typically be difficult or impossible to provide with standard methods. To learn all about the advantages and convenience, see our video.
Read More »