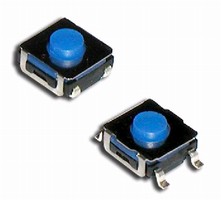 Available with gull wing or J-lead termination, CS3304 Series offer contact resistance of less than 50 mW, dielectric strength of 1,000 Vrms, and insulation resistance of greater than 100 MW. Contacts are silver-plated phosphor bronze and terminals are silver-plated brass. Operating from -40 to 85-
Read More »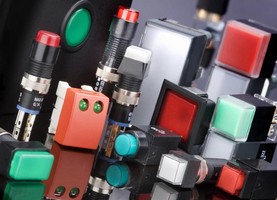 EAO, the expert for Human Machine Interfaces, introduces a range of compact-switches useful for many applications within the entertainment and broadcast industry. Already in some of the world's top-end audio mixers, EAO's Series 95 pushbuttons are designed specifically for silent operation within studio, audio/video and broadcast applications. They are now available in three sizes (12.7 mm²,...
Read More »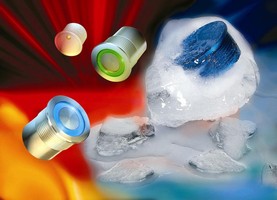 Piezo switches resistant to water and dirt can also withstand extreme temperatures Santa Rosa, California, February 19, 2008. Schurter piezo switches are known for their extremely long lifetime and seal-tight surface, which protects against dust and fluids. In addition to these already proven features, the operating temperature is now extended to -40 up to +85 for the normally open (N.O.) types....
Read More »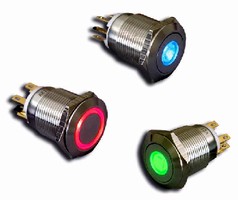 Featuring flush actuator with no illumination, bi-color ring illumination, or dot illumination, 19 mm AH Series Switches are momentary with SPST NO plus SPST NC contacts. Units feature electrical ratings of 1 A at 24 Vdc, 1 A at 125 Vac, and 0.5 A at 250 Vac. Contact resistance is less than 50 mW and insulation resistance is greater than 100 MW. Sealed to IP65, panel-mount switches are suited for...
Read More »
Without appropriate thermal management, electronic components will degrade over time, causing problems ranging from minor errors to critical failures.
Read More »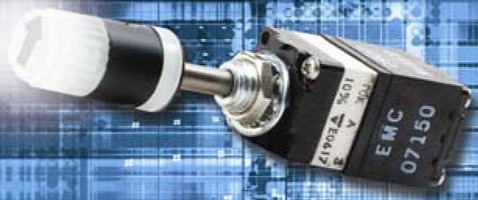 Featuring momentary edge lit knob and momentary tactile feel pushbutton switch, SW44511 offers rotary and push-on functionality for optimal operational control. All-in-one unit, suited for limited-space applications, has -½ in. square body and requires less than 1 in. of space behind panel. Rated at 5-24 Vdc, 1-50 mA resistive, SPST switch enables user to specify value so that, when actuated,...
Read More »
Measuring 4.5 x 6.8 x 2 mm, Model TL3200 features dual LEDs with single or dual color options available in red, green, or yellow. Unit has contact rating of 50 mA at 12 Vdc, contact resistance of 500 mW, and dielectric strength of 250 Vac. Operating from -25 to +85-
Read More »
With XN Series, maintenance technicians can install up to 20 personal padlocks, preventing unauthorized resetting of latched emergency stop switch. Units ensure NC contacts open when contact block is separated from operator. Safety Interlock Mechanism keeps contacts open when operator is locked, while Direct Opening Action ensures that even if contacts are welded, force applied on button will...
Read More »
Available in multiple LED colors, Model TL1260 has thru hole design with contact rating of 50 mA at 12 Vdc, contact resistance of 100 mW, and insulation resistance of 100 MW. It offers dielectric strength of 500 Vac, actuation force of 160 gf -
Read More »
Extending less than 21 mm behind panel, Series MP0042 is manufactured in stainless steel with polished finish, while Series MP0044 is gold-plated brass. Both single-pole, momentary push-to-make switches are rated 2 A, 48 Vdc and come in flush, dome, and prominent styles with screw terminals. Featuring polished stainless steel finish, Series MP0045 is rated 3 A, 250 Vac. Units have double pole...
Read More »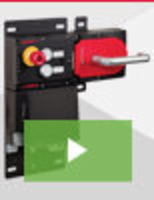 The new MGB with EtherNet/IP is a leap forward in access door safety. Designed for easy installation, flawless performance, and long service life, it is engineered with robust features and cutting-edge technology that places it firmly at the leading edge of the door safety device industry. To learn all about the benefits of the Euchner MGB, see our video.
Read More »