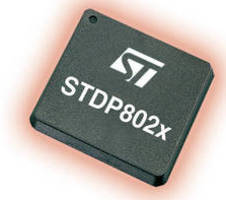 Supplied in 409-ball HSBGA package, STDP8028 combines DisplayPort 1.1a and HDMI 1.3 receiver to support HD sources while providing analog video/audio connectivity. Integration of video inputs, video quality, and usability features simplify design of full-HD multimedia displays. Along with multi-standard worldwide 3D video decoders for SD and HD inputs over CVBS, S-Video, and Component inputs, SoC...
Read More »
TransXmedia(TM) Low Power USB Stick Reference Design converts and streams multi-media content in various HD and Internet video formats on range of end devices. It enables manufacturers ablility to utilize 1,250 DMIPS application processor to offload CPU intensive tasks. Including Xtensiv(TM) USB software package, device is capable of multi-stream HD/SD media processing and supports HD/SD...
Read More »
S3 Graphics 5400E supports OpenCL and includes DirectX-® 10.1/OpenGL 3.1 graphics engine, ChromotionHD video core for HD video decode including Blu-ray, H.264, and VC-1 video encode engine, and OpenVG 1.1 engine. DirectX-® 10.1 and OpenGL 3.1 applications on Microsoft-® Windows-® and Linux platforms can be run using Chrome 5400E programmable shader cores to speed up 3D simulations, 3D...
Read More »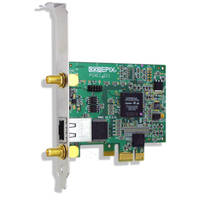 Available with standard or low-profile bracket, PIXCI-® SI1 offers sustained data transfer rates at 190 Mb/sec and burst transfers of 250 Mb/sec. Allowing use of SILICON VIDEO-® cameras on PCI Express bus, unit captures images over software-selectable pixel clock range of 25-70 MHz. It supports 64-bit memory addressing for writing long-duration image sequences into terabytes of memory. Bit...
Read More »
This ebook provides an in-depth guide to converting services.
Read More »

Model UTCA-6302 features 12 slots for Intel-® Core(TM) 2 Duo processors and 4 hot-swappable fans for redundant cooling. Bottom-to-top cooling design measures 3U, while front-to-rear cooling configuration, measuring 4U, has top and bottom angled air-duct design for lossless stacking between adjacent systems in rack. Unit also features MicroTCA Carrier Hubs, 4 rear -48 Vdc power supplies that...
Read More »
MediaTek Blu-ray chip delivers high-quality DivX Plus HD 1080p video experience with advanced features in the MKV container SAN DIEGO and HSINCHU, Taiwan, Oct. 26 -- DivX, Inc. (NASDAQ:DIVX), a digital media company, and MediaTek Inc., a leading fabless semiconductor company for wireless communications and digital multimedia solutions, today announced the DivX Plus(TM) HD Certification of...
Read More »
HQV Insight, designed to meet needs of home theater dealers/installers, is based on Silicon Optix Realta SIMD engine, which consists of 3,000+ simultaneously operating programmable processors with total capability of over one trillion operations/sec. In addition to true 1080i de-interlacing, SD/HD MDDF, and automatic film mode cadence processing, features include automatic per pixel video/film...
Read More »
Suited for set-top boxes, DTVs, and printers, Cortex(TM)-A9 MPCore(TM) hard macros deliver peak performance of 4,000 DMIPS while consuming less than 250 mW per CPU. Units include CoreSight(TM) Program Trace Macrocell, which provides full visibility into processor's instruction flow, enabling software community to develop code for optimal performance. Both share common 7-power domain,...
Read More »
Comprised of single-core 100/500/600 series and dual-core 1000 series, ARMADA(TM) processors are designed for next-generation ARM instruction set smartphones, smartbooks, consumer/embedded devices, and displays. CPU cores deliver PC-class performance with up to 1 or 1.2 GHz operation. Along with support for Adobe Flash technology, products offer Blu-ray functionality and complete broadband...
Read More »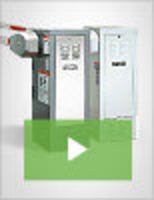 DoorKing is proud to introduce an easy add-on to its 1601 Barrier Gate Operator: The 1601 Traffic Lane Barrier. The barrier gate provides greater traffic control while eliminating the need for bollards or crash beams. Check out this video to learn more.
Read More »