Featuring high barrier material structure that protects against moisture and oxygen, Artemis Jar is suitable for dried, powdered, and granulated products such as nuts, instant coffee, and infant formula. Design incorporates non-round neck feature, integrated ring pull, and flip-top lid for resealing between uses. Blow molded in multilayer PP/EVOH/PP structure, recyclable jar is suitable for hot...
Read More »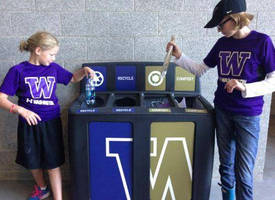 Alaska Airlines Arena, Husky Stadium to promote green initiatives at sporting events SEATTLE –- The University of Washington Athletic Department's sustainability program has chosen GreenDrop Recycling Stations to help implement their strategic sustainability plans for waste diversion at Alaska Airlines Arena and the newly renovated Husky Stadium. The Athletic Department's sustainability...
Read More »
$1.5M Contract Awarded to SG Blocks, Inc. NEW YORK- – SG Blocks, Inc. ( SG Blocks" or the "Company") (OTCQB:SGBX), a provider of innovative construction solutions utilizing code-engineered cargo shipping containers, has executed a $1,500,000 agreement with a U.S. Navy contractor for an additional delivery of the unique SG Blocks multistory hoteling system that it will lease to the U.S. Navy...
Read More »
CLEVELAND - PolyOne Corporation (NYSE: POL), a premier global provider of specialized polymer materials, services and solutions, is highlighting collaborative efforts with customers and recent innovations in Dusseldorf, Germany at K 2013, the plastics industry's largest trade show. PolyOne experts from around the globe will engage and collaborate with customers at K show, as we work to solve...
Read More »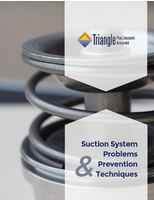 Learn key tips on avoiding pump suction system issues.
Read More »
MicroGREEN recognized for improvements to performance and sustainability without raising costs SEATTLE- — The InCycle® cup, produced by MicroGREEN, was lauded by the Foodservice Packaging Institute (FPI), in conjunction with Quick Service Restaurant magazine. The InCycle cup won the prestigious top award for Performance Innovation, and was awarded for Sustainability Innovation. The...
Read More »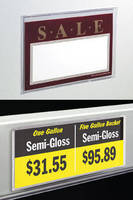 Prominently and securely display signage on shelf with FFR-DSI's new expanded Vinyl Pouch offering.-  Sign Holders are available in new sizes and new styles to protect messages at shelf edge without the worry of damage or loss. Vinyl Pouch sign holders are available in adhesive and non-adhesive styles.  Pouch features opening on the short side to accept signs and tags in a variety of sizes: 3...
Read More »
GE Licensed Coal-Fed Gasification Facility Achieves Record for World's Longest Continuous Operation Cycle of its Kind at 481 Days GE's Gasification Technology Demonstrates Unsurpassed Reliability Technology that Helped Set Record Being Discussed at Gasification Technologies Conference in Colorado Springs BEIJING- – The Sinopec Qilu No. 2 fertilizer plant in China has achieved the world's...
Read More »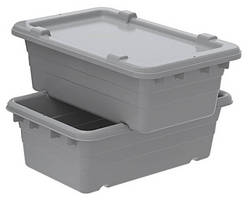 Measuring 25 x 16 x 8.5 in., Cross-Stack Akro-Tub Model 34305 comes in- 3 colors and has rated capacity of 9.75 gal and 1.25 ft³. Product is made from FDA-sanctioned materials and is suited for both food service and industrial applications. To protect contents, lid (model 34005) is also available. Stacking grooves allow stable, 90° stacks of tubs, which nest when empty to conserve storage...
Read More »
WALTON, KY – Steinert US, the leading supplier of separation equipment for the material recovery and recycling industry, has installed an all Steinert plant at Commercial Metals Company (CMC) in Seguin, Texas. In 2013 installation of the Steinert/Metso plant began at CMC Seguin; combining multi metering, stage sizing, magnetic, eddy current, sensor, and shape technology to create the all...
Read More »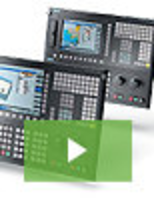 Siemens new SINUMERIK 828D ADVANCED, SINUMERIK 828D and SINUMERIK 828D BASIC sets the standard for productivity enhancements of turning and milling operations on standardized machines and simplify the automation of grinding machines. See our video to learn all about it.
Read More »