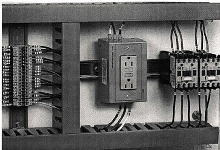 DRUB DIN Rail Utility Box can be ordered with 15 or 20 A duplex receptacle, 15 A isolated ground receptacle, 15 A GFCI receptacle, or 15 A TVSS receptacle. It has gray enclosure, faceplate, and receptacle. Options include 5 A circuit breaker that eliminates need for separate fusing or circuit breakers in control cabinet. Pre-wired kits are available for custom receptacle requirements. Box comes...
Read More »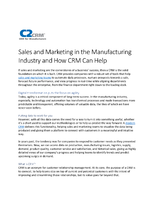 To learn more about the importance of CRM and how it can specifically address your company's needs, download now.
Read More »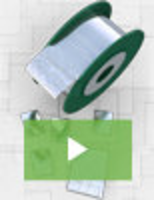 Indium Corporation has developed a new twist on traditional solder by developing a composite with a reinforced matrix internal structure. The result is a solder with increased strength and reliability. Check out this video to learn more about the mechanics behind the groundbreaking technology.
Read More »