Measurement Capabilities Enable Deeper Insights as Chalmers Pursues Research into New Materials, Devices and Circuits Highlights: Unique capabilities enhance free-space, on-wafer and waveguide measurements of materials, devices and circuits at terahertz frequencies Solution uses Keysight's PNA-X microwave network analyzer (10 MHz to 67 GHz) with integrated spectrum analysis capabilities...
Read More »
Company Extends Leadership in Millimeter Wave with Continuous-Sweep Signal Analysis to 110 GHz Highlights: Industry-leading continuous frequency coverage from 3 Hz to 110 GHz Displayed average noise level as low as –150 dBm/Hz above 50 GHz Industry-first maximum analysis bandwidth of 5 GHz LONDON – Keysight Technologies, Inc. (NYSE: KEYS) today announced at European Microwave Week 2016, ExCel...
Read More »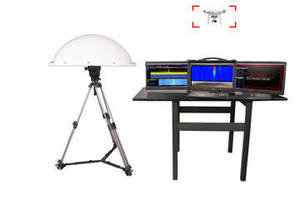 Providing real-time directional measurement of radio emissions used for controlling drones, Aaronia Drone Detection System warns user when drones are in area and can send automatic alerts, helping to protect privacy and insure physical security. System consists of Aaronia IsoLOG 3D antenna, real-time Spectrum Analyzer, and special RTSA Suite software plug-in. Covering frequency range of 9 kHz to...
Read More »
CHANTILLY, Va. - OGSystems (OGS), a leader in technology innovation for the Department of Defense (DoD) and Intelligence Community (IC), today announced that they will partner with Planet in the development of BlueGlass™ – OGSystems' easily accessible location-based intelligence platform. OGSystems' vision for BlueGlass™ was born out of our internal research and development labs,"...
Read More »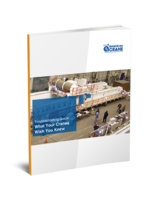 Keysight Technical Experts Will Host In-Depth Workshops and Demonstrate the Latest Test Solutions Highlights: Keysight will demonstrate FieldFox handheld spectrum analyzer's real-time spectrum capabilities Keysight will celebrate the one-year anniversary of the acquisition of Anite Keysight will host 14 complimentary technical workshops, including radar, satellite, mm-wave/terahertz...
Read More »
Sentry ABR Platform Delivers End-to-End ABR QoS and QoE Monitoring, Including Decryption and Decode Functionality BEAVERTON, Ore. - Tektronix, Inc., an industry-leading innovator of video test and monitoring solutions, today announced that the Sentry ABR video quality monitoring platform has received an impressive 4.0 Diamond rating in the Broadband Technology Report's 2016 Diamond Technology...
Read More »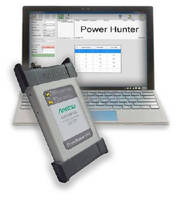 Leveraging Shockline technology, frequency-selectable Power Master MA24507A addresses test requirements for millimeter wave applications, including test of 802.11ad, Wireless HD, and E-band products, at every stage of product lifecycle. Ultraportable size enables placement directly at signal source, including on-wafer measurements. With spans from 1 kHz to full span over entire frequency range,...
Read More »
Rohde Schwarz follows the call to London to attend European Microwave Week, where the company will demonstrate its T&M highlights for demanding applications in the aerospace & defense, automotive and wireless industries. In focus: test solutions for satellite communications, for radar applications in the A&D and automotive sectors and for the next generation of mobile networks 5G. Munich - From...
Read More »
QUEBEC CITY - EXFO Inc. (NASDAQ: EXFO) (TSX: EXF) announced today that its TestFlow Process Automation and Analytics Solution was recognized by the judges of the annual Cabling Installation Maintenance Innovators Awards program. The judging panel consisted of cabling and communications system specifiers, designers, integrators and managers with vast professional experience. EXFO was honored with...
Read More »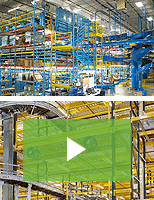 Steel King racks are designed to meet seismic requirements in the most demanding conditions. Our durable storage products help your company save on maintenance costs. Check out our product video or download our Rack Planning eBook to learn more.
Read More »