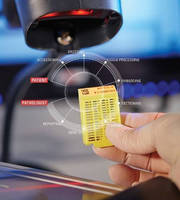 VISTA, California - CEREBRO sample tracking and workflow solution deployed to reduce errors Pathline Emerge [https://www.pathline-emerge.com, a leading provider of subspecialized anatomic pathology services, has teamed up with Leica Biosystems, a global leader in pathology solutions. In order to fight against medical errors in the laboratory, such as the misidentification of cancer tests,...
Read More »
WEST CHESTER, Ohio - Contech Engineered Solutions launched a new on-line program for designing stormwater detention and infiltration systems constructed from Contech corrugated metal pipe (CMP).Â-  The new tool will allow engineers to quickly prepare designs for estimates and project meetings, and be more efficient with their time. The free tool is available at www.conteches.com/dyods. The...
Read More »
InfoComm Booth C7730 Press Preview in the Booth: Wednesday, June 8, 2016 • 10:30AM Refreshments will be served. Click to RSVP New Partnership Leads Way for Wireways Line to Make InfoComm Debut Woodland Park, NJÂ-  — Earlier this year, FSR, a leading manufacturer of a wide variety of infrastructure products for the audio/video, Information and Communications Technologies (ICT), education,...
Read More »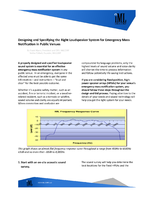 A guide for designing and implementing effective loudspeaker systems for emergency situations.
Read More »
KeyedIn Manufacturing ERP software clients gain instant visibility into their business with Sage Live's real-time processing, social collaboration and mobile capabilities Minneapolis, MN — KeyedIn® Solutions, an innovator in aPaaS and SaaS-based business solutions, today announced it's partnership with Sage, the market leader for integrated accounting, payroll and payment systems....
Read More »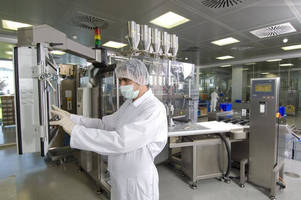 Implementation in the main plant in Neuenburg am Rhein, Germany / Full-scope MES including warehouse management / Fully integrated Track Trace LÃ-¼neburg, Germany – Losan Pharma is going to introduce the latest version of Werum's PAS-X MES in their main plant in Neuenburg am Rhein, Germany. The medium-sized company specializes in contract research and manufacturing (CMO) of innovative...
Read More »
RADNOR, Pa. - VWR (NASDAQ: VWR), the leading, global, independent provider of product and service solutions to laboratory and production customers, announced the launch of SciTivity, a free web solution that allows scientific researchers to plan, manage and share laboratory information to ease and improve experimentation.Â-   Developed by VWR, SciTivity enables communication among...
Read More »
WOODCLIFF LAKE, N.J., May 23, 2016 - I.D. Systems, Inc. (NASDAQ:IDSY), a leading provider of enterprise asset management technology and solutions for the Industrial Internet of Things, has received new orders from a leading global consumer goods company continuing a global rollout of the I.D. Systems PowerFleet® Industrial Vehicle Management System (VMS). The company has purchased...
Read More »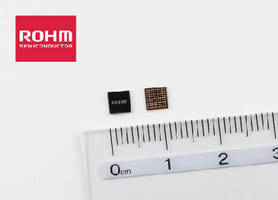 Supplied in 4 x 4 x 0.62 mm WL-CSP, Model BD71815GW integrates 5 low-Iq buck regulators, 7 LDOs, JEITA-compliant 1S charger, fuel gauge with Coulomb Counter, LED driver, RTC, and extensive monitoring and protection circuits, helping users realize power efficiency of NXP's i.MX 7D/S processors by supporting all possible power modes. Switching regulators deliver 82–92% efficiency across load...
Read More »
Housed in 4 x 4 mm QFN package, Model XR77103 integrates 3 synchronous MOSFET power stages, offering power management solution for broad range of FPGAs, SoCs, DSPs, and video processors. I2C interface allows users to control output voltage from 0.8–6 V, switching frequency from 300 kHz to 2.2 MHz, power sequencing, and current limit. Model XR77103 operates from 4.5–14 V input supply, and all...
Read More »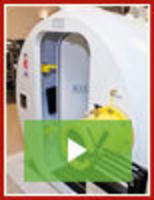 Tekna is a leader in Monoplace and Multiplace Hyperbaric Chambers for Hyperbaric Oxygen Therapy (HBOT), offering products that set the standard for quality and innovation. Our new 7200 series of multiplace chambers is a state-of-the-art system that integrates advanced engineering with a plethora of features and options making it the industry's premier HBOT system. To learn more, see our video.
Read More »