IHS Study predicts outages cost businesses $700 billion per year – that's $1.3 million per minute. NASHVILLE, TN — The IHS reports that network interruptions are the biggest contributor to downtime. The actual cause of downtime, in 40% of cases, can be attributed to equipment failure*. As a result, Network Administrators now rank the quality and reliability of equipment as a top factor...
Read More »
Leading unit dose provider immediately reduces cycle count time and cuts hours of shipping data entry each week MARLTON, N.J. - Acsis, a leading provider of supply chain serialization solutions, today announced that American Health Products (AHP), a part of AmerisourceBergen, has successfully deployed Acsis Edge for Pharma for end-to-end management of warehouse transactions and tracking of...
Read More »
Jupiter, Fla. – ISO 50001, Energy management systems – Requirements with guidance for use, provides organizations big and small with a framework for establishing, implementing, maintaining and improving an energy management system. Effective energy management practices save businesses money on energy costs as well as help to conserve resources. With ISO 50001 currently under revision,...
Read More »
NEWBURYPORT, MA - Mersen will be showcasing its broad line of power management solutions for the rapidly evolving Electric Vehicles (EV/HEV) and Electrical Energy Storage (EES) markets during the ITEC 2016 (IEEE Transportation Electrification Conference and Exhibition), June 27th – 29th in Dearborn, Michigan.Â-          Mersen's...
Read More »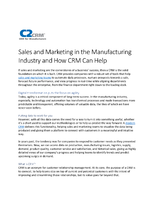 To learn more about the importance of CRM and how it can specifically address your company's needs, download now.
Read More »
Prestigious award recognizes inherent innovation of integrated IoT platform RICHARDSON, Texas, June 13th, 2016 - EnTouch Controls announced today that the company's EnTouch 360™ facility asset and energy intelligence platform has been selected as a finalist in this year's Realcomm/IBcon DIGIE Award in the category of Best Tech Innovation Intelligent Buildings. The nomination honors the...
Read More »
Interset's unique user behavioral analytics drive new insider threat capabilities for LM Wisdom® Insider Threat Identification solution GAITHERSBURG, Md. - Lockheed Martin (NYSE: LMT) today announced a commercial cyber partnership with Interset's insider threat detection solution at the 2016 Gartner Risk and Security Summit conference in National Harbor, Md. Insider Threats pose one...
Read More »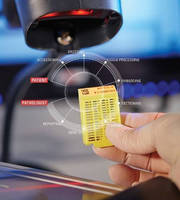 VISTA, California - CEREBRO sample tracking and workflow solution deployed to reduce errors Pathline Emerge [https://www.pathline-emerge.com, a leading provider of subspecialized anatomic pathology services, has teamed up with Leica Biosystems, a global leader in pathology solutions. In order to fight against medical errors in the laboratory, such as the misidentification of cancer tests,...
Read More »
WEST CHESTER, Ohio - Contech Engineered Solutions launched a new on-line program for designing stormwater detention and infiltration systems constructed from Contech corrugated metal pipe (CMP).Â-  The new tool will allow engineers to quickly prepare designs for estimates and project meetings, and be more efficient with their time. The free tool is available at www.conteches.com/dyods. The...
Read More »
InfoComm Booth C7730 Press Preview in the Booth: Wednesday, June 8, 2016 • 10:30AM Refreshments will be served. Click to RSVP New Partnership Leads Way for Wireways Line to Make InfoComm Debut Woodland Park, NJÂ-  — Earlier this year, FSR, a leading manufacturer of a wide variety of infrastructure products for the audio/video, Information and Communications Technologies (ICT), education,...
Read More »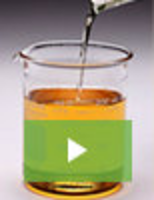 For the ultimate in heat transfer fluid performance, Paratherm offers HR Heat Transfer Fluid that is engineered specifically for closed loop liquid phase heating. When it comes to characteristics such as thermal stability and fluid degradation, Paratherm HR leads the industry in value and performance. See our video to learn how Paratherm is raising the bar for heat transfer fluids.
Read More »