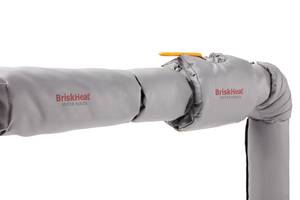 Silver-Series Cloth Insulators are offered in straight pipes, valves, elbows, "T"-connections and flanges versions and are suitable for petrochemical, aerospace/aviation, construction, oil and gas, plastics industries. The insulators come with high-temperature cloth, 1 in.-thick needle-punched fiberglass insulation, hook and loop closures. Units increase safety of users by protecting from...
Read More »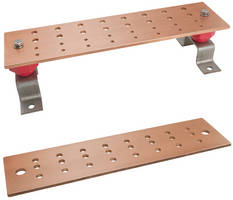 Suitable for applications such as grounding, ILSCO Copper Bus Bar comes along with bus bar kit include insulators and brackets. Presented in industry standard configurations, unit offers multiple connection points and are capable of accommodating NEMA and conventional lug mounting.
Read More »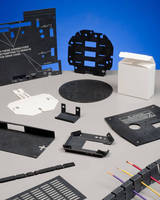 ITW Formex materials areÂ- polypropylene grades that carry UL 94V-0 flame class rating. Used mainly as electrical insulator, Formex and Formex GK offer scoring, folding, and bending characteristics suited for 3D parts fabrication for electronics. Statex has same basic properties and provides static-dissipative ESD protection. ITW Formex, Formex GK, and Statex are extruded into stock forms...
Read More »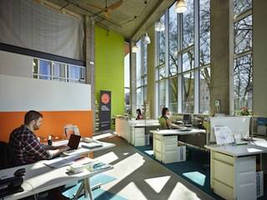 Twinsburg, OhioÂ- – Technoform Glass Insulation North America, Inc., (TGI NA) is helping the Bullitt Center achieve its net-zero energy goals and to become the first commercial office building to earn Living Building Challenge (LBC) certification. Located in Seattle's Capitol Hill neighborhood, the $18.5 million project opened on Earth Day, April 22, 2013 and intends to have the building...
Read More »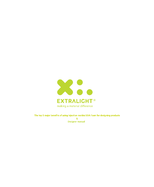 When considering the type of materials to use for an innovative new product, there are many factors to consider, including material quality, design flexibility, production timelines and costs. Suffice it to say that manufacturers need to strike a delicate balance between performance and profitability.
Read More »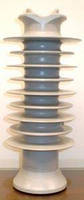 Constructed from proprietary HDPE blend,Â- HPI-LP-14 Line Post Insulators weigh
Read More »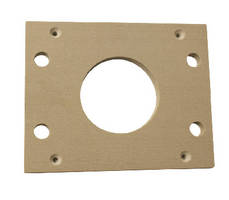 Available in Â-¼ or ½ in. thicknesses, Insulator Sheets are used on molds and dies between top clamping plate and stationary platen and between bottom of ejector housing and movable platen. Made of asbestos-free material with max service temperature of 550°F, sheets include pre-machined locating ring clearance hole, assembly screw clearance holes, and mounting holes. Thermal...
Read More »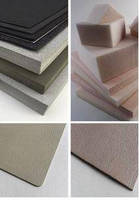 Injection Moldable Materials, Board Level Shielding, Fingerstock will be Feature St. Louis, Missouri, USAÂ- – When the IEEE International Microwave Symposium opens early next month, Laird Technologies, Inc., a global technology company, will be there to showcase its best-in-class EMI and microwave materials to design engineers looking for solutions with proven results. Addressing EMI...
Read More »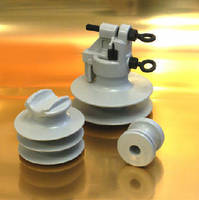 Suited for both bare wire and covered conductors, HPI Polyethylene Insulators offer alternative to porcelain insulators, which are susceptible to vandalism. Units are impervious to impact damage and breakage, withstand UV rays, and offer track resistance. Insulators accept any conductor or tie and can be used interchangeably with porcelain insulators.
Read More »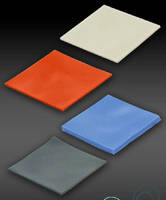 Available in 400 x 400 x 0.5-3 mm sizes, silicone thermal gel sheets are suited for use as electrical insulators and may be used over -40 to +392°F range. Soft sheets are RoHS-controlled substance and flame retardant UL-94 V-0 approved. There are 5 gel sheets identified as V30Z62MCHxxx Series types, which are designed with heat conducting properties. Thermal conductivity ranges from 1.8-6.5...
Read More »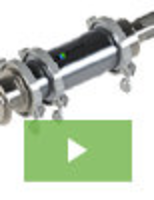 As a leader in industrial sampling equipment at Sentry Equipment, our success is built on a history of innovation and designs that epitomize value and efficiency. The new Hygienic Automatic Sampler is another example of our dedication to developing quality engineered products. To learn how this product can streamline the sampling process for dry, free-flowing materials, see our new video.
Read More »