Flat Magnet Wire is produced from round pre-insulated magnet wire that is flattened between mirror polished work surfaces. Insulation is stressed in only one direction, and resistance and wire gauge remain largely unchanged. Wire comes in 10 or 20 lb spools and 5 ratios of thickness to width. User can select cross sectional area in sq mm or sq mil, or in terms of wire resistance. Insulation is...
Read More »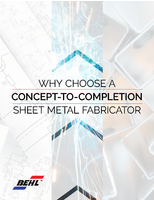 Concept-to-Completion provides you with the services and guidance you need to get your metal fabrication project done better, faster, and more cost effectively, all in one place.
Read More »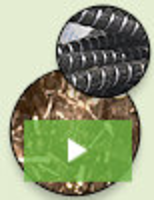 Fiber Reinforced Polymers (FRP), represents a truly groundbreaking advancement in structural reinforcement. Lightweight, strong, and green, they are changing the way the construction industry thinks about rebar. Unlike steel, FRPs don't rust and are far stronger than standard rebar. To learn why Fiber Reinforced Polymers are poised to change the way the world builds, see our video.
Read More »