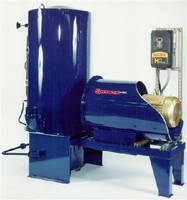 LAS VEGAS CONVENTION CENTER LAS VEGAS, NEVADA APRIL 2-4, 2009 SPENCER BOOTH 2410 Spencer will be participating at the Car Care World Expo, Las Vegas Convention Center in Las Vegas, Nevada - April 2-4. This annual conference and exhibition draws over 10,000 car care professionals from key industry segments including owners and operators of carwashes, detailing shops, auto auctions, quick lube...
Read More »
NEWS RELEASE - Jan. 19, 2009 - National Instruments today announced the release of new NI analysis and signal processing tools for noise, vibration and harshness (NVH); machine condition monitoring; and audio test applications. The NI Sound and Vibration Measurement Suite Version 7.0 extends analysis functionality with NI LabVIEW virtual instruments (VIs) for performing psychoacoustic...
Read More »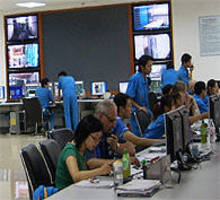 Zurich, Switzerland, Feb. 9, 2009 -- ABB's award-winning System 800xA process automation solution for the Hunan Juntai pulp mill in China - the most advanced, most automated and biggest single pulp investment in the country - has taken pulp mill automation and process efficiency to a new level. Dubbed China's most advanced and automated paper mill and the biggest single investment in the pulp and...
Read More »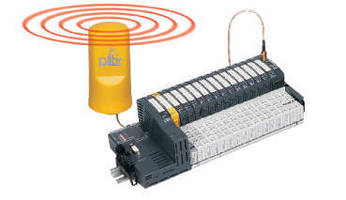 InduraNET p incorporates PSSuniversal modular, wireless decentralized I/O control platform for industrial environments. It features Coexistence Frequency Management enabling use in presence of other wireless systems in 2.4 GHz ISM band. Added to new/existing I/O block without changing hardware, system allows up to 64 operational and safety I/O modules, each with 2-4 I/O, to be installed alongside...
Read More »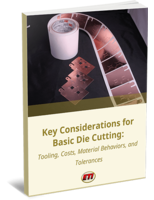 Key considerations to keep in mind when evaluating die cutting as your process of choice for part production.
Read More »
Rexroth's IndraMotion MLC with embedded robotics won the 2008 Engineer's Choice Award from Control Engineering magazine. Control Engineering magazine readers recognize Bosch Rexroth for high-performance IndraMotion MLC motion, logic and robotics controller. (Hoffman Estates, IL - www.boschrexroth-us.com/) Bosch Rexroth's innovative IndraMotion MLC motion logic controller with embedded robotics...
Read More »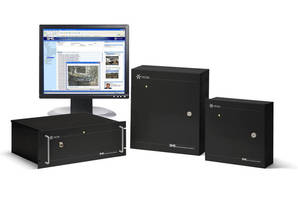 Designed for complete integration with ViconNet digital video management systems, Vicon SMS allows for automatic linking of ViconNet video with corresponding access control events. Appliance based system consists of controller and one or more nodes to connect to readers, sensors and other physical security devices. Browser-based interface allows users to manage and operate system from any PC with...
Read More »
Available as single IP core, SDIO-HOST is suited for any memory card or SDIO application. Support for CPRM mechanism is realized through implementation of Cryptomeria cipher algorithm for symmetric data encryption. With set of wrappers for AMBA-® AHB, APB, Avalon, and Wishbone, core can be reused in different design environment within one multiuse license. Support for MMC 4.2 guarantees...
Read More »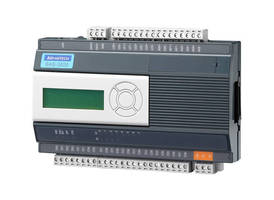 Designed for facility monitoring and energy management applications, BAS-3000 series provides access and remote management capabilities for web-enabled devices via Ethernet connection with browser-based interface, offline simulation, and online debugging. Series consists of BAS-3512/3520 stand-alone programmable DDCs delivering various onboard I/O and BAS-3520/3521 expansion I/O modules that can...
Read More »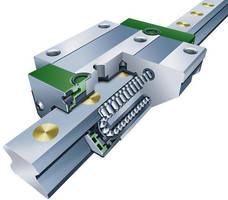 At this year's Machine Building, Drives & Automation exhibition at the NEC (25-26 March 2009), Schaeffler (UK) Ltd (stand 808) will showcase a number of innovative linear motion products, including linear actuators, miniature linear guidance sets and a unique lubricant metering valve that cuts lubricant consumption by up to 25 per cent on linear guides. Customers of industrial automation systems...
Read More »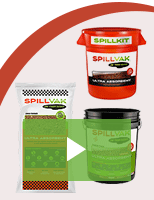 Are you struggling to find an absorbent that doesn't result in at least some leaching? SpillVak outperforms all rock and clay-based materials. Check out our video to learn more.
Read More »