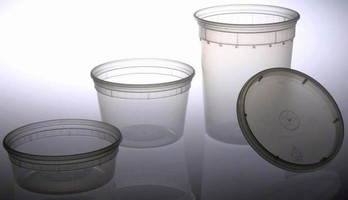 Snap-Top (Deli) Containers are offered in 8, 12, 16, 26, and 32 oz sizes, all of which use same sized lid. While containers are constructed of natural polypropylene, matching lids are molded of natural LDPE. White-colored products can be labeled and used with wet-bands. They are suited for food products; testing various chemical formulae; as well as research and development in industrial...
Read More »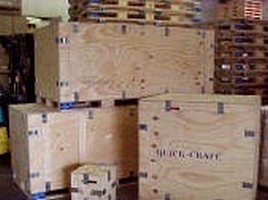 Made entirely from plywood, Quick-Crate boxes allows full product access from top or any side and can be collapsed to 9 in. high when not in use. Loaded crates can be stacked to maximize storage capacity. Exempt from ISPM-15 import/export regulations, products are certified by US Army's Defense Ammunition Center for transportation of live ammunition. Other uses include automotive and aerospace...
Read More »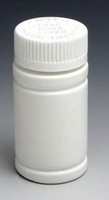 UNION, NJ - O.BERK Company is proud to introduce its proprietary Vitamin Wide Mouth Round in HDPE. This 75 cc white bottle has a 33/400 finish, which works well with a child-resistant closure for pharmaceutical, vitamin, and nutritional products. It has an indented panel for distinct labeling and a better grip for opening the bottle. Visit our informative website at OBERK.com to view these as...
Read More »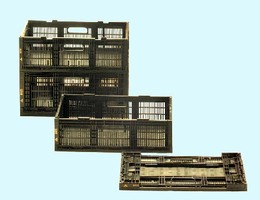 One of India's largest corporations identifies SmartCrate(TM) as the best reusable container for handling food Saint-Damien, QC- IPL Inc (TSX, IPI.A), one of North America's leading producers of plastic products, has announced the sale of technology and expertise for manufacturing its reusable SmartCrate(TM) containers to Reliance Industries Limited, one of India's most powerful industrial...
Read More »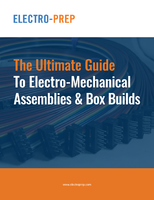 This ebook provides an in-depth guide to electro-mechanical assemblies and box builds.
Read More »
CHICAGO, Nov. 2 -- PACK EXPO -- United Kingdom consumers who enjoy the rich, creamy flavors of Premier Foods' popular Bird's Custard brand now have a lighter alternative called Angel Delight(R) custard packed in paperboard cans from Sonoco. Angel Delight instant custard mix is available in nine flavors: banana, butterscotch, chocolate, lemon, raspberry, strawberry, and three no-sugar added...
Read More »
CHICAGO, Oct. 31 -- Pack Expo 2006 -- Being the first in a new package is bliss for Aimia Foods, which recently introduced Galaxy® Hot Chocolate Bliss, a traditional hot chocolate drink, in Sonoco's Sono-Wrap® single-wrap paperboard package, Europe's first use of the innovative rectangle-shaped can for hot chocolate. Sonoco is supplying Aimia Foods with a 103 x 99 x 155mm (400 gram) Sono- Wrap...
Read More »
CHICAGO, Nov. 1 -- PACK EXPO -- The holidays will be especially colorful this year as United Biscuits' KP Nuts unveils new Christmas-themed paperboard cans from Sonoco. The six-color litho-printed paper labels on the cans of peanuts feature festive eye-catching, shiny, varnish-enhanced graphics and an elegant silver cap. It is the perfect pack for holiday celebrations, says United Biscuits' Dave...
Read More »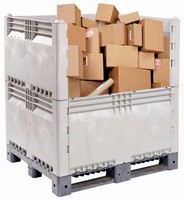 Measuring 44 in. high, KitBin-® XT bins combine locking wall design, impact-resistant HDPE structural foam construction, and temperature resistance from -0 to +140-
Read More »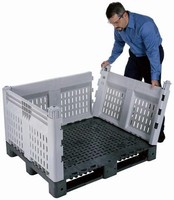 Measuring 48 x 40 x 28 in., KitBin-® storage and material handling bins are constructed of heavy-duty HDPE structural foam and feature removable, interlocking side panels for return shipment and storage purposes. Perforated and non-perforated versions are available, both with 4-way forklift entry, and one or more walls of each container can be removed for loading and unloading. Each stackable...
Read More »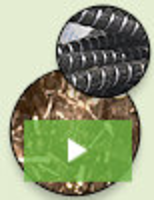 Fiber Reinforced Polymers (FRP), represents a truly groundbreaking advancement in structural reinforcement. Lightweight, strong, and green, they are changing the way the construction industry thinks about rebar. Unlike steel, FRPs don't rust and are far stronger than standard rebar. To learn why Fiber Reinforced Polymers are poised to change the way the world builds, see our video.
Read More »