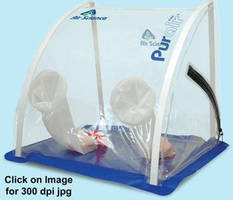 Along with- curved film design that optimizes working volume, Purair Flex offers tapered sleeve/glove options. Glove bags with double O-ring design on polyurethane cuffs facilitate glove changes to meet dexterity requirements, while semi-rigid support rods facilitate setup and provide stability even if bag is not inflated to full pressure. Measuring 23.6 x 24.6 x 23.6 in., product...
Read More »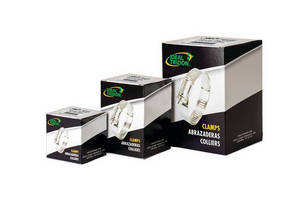 Fresh, Innovative Look for IDEAL-TRIDON Brand SMYRNA, Tennessee- – Ideal Clamp Products, Inc., leading designer and manufacturer of IDEAL-TRIDON-® brand worm gear, hose and specialty clamps, debuted a new look in their packaging design. The customer-focused packaging–sub pack boxes, blister packs, and poly bags–was carefully designed to meet the merchandising and display needs of...
Read More »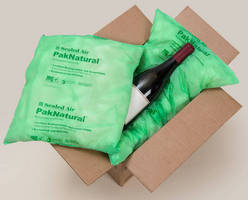 Intended for cushioning and void-fill shipping applications, PakNatural-® Biodegradable Cushion Bag encases Sealed Air's PakNatural loose fill solution within protective film made from biodegradable, compostable, and renewable material. Resulting bags exhibit non-abrasive properties, and no equipment is necessary. Available in 3- sizes,- protective packaging solution suits operations that...
Read More »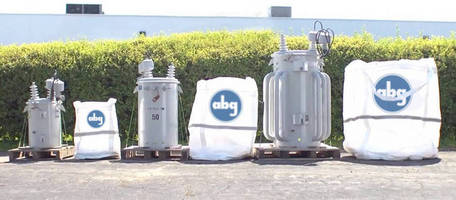 ABG's Transformer Containment Bags* are featured in ComEd's January 23rd, 2013 edition of, Behind The Lines .- -  Below is a transcript of the article and a link to a demonstration video: Transforming The Way We Do Business. Source Link for PDF:-  http://abgbag.com/transforming-the-way-we-do-business-behind-the-lines-by-comed/ For environmental reasons, ComEd sought a more effective way to...
Read More »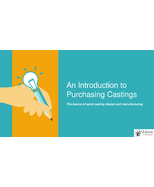 To learn how Liberty Cast Products can guide you through your sand casting project, download now.
Read More »
New Product Lines Meet Global Standards and Position Company for Expanded Market Share MIDDLETOWN, CONN. – In a move to better position itself as a global competitor, Shelco Filters has secured ASME Code certification for its USF Series and USB Series of filter housings.-  The certification follows globally accepted engineering standards, which ensures integrity, quality and durability in...
Read More »
Made of highly conductive metalized fabric which forms Faraday cage, Select-A-Shield™ RF Shielded Key Fob Pouch prevents wireless devices from sending RF- signals- to vehicle's electrical ignition and entry systems. Once wireless device is blocked from sending signals, attackers cannot communicate with device and gain access codes and entry to vehicle. Re-establishing communications is...
Read More »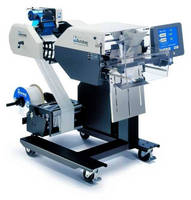 Automated Packaging Systems, the world leader in high-reliability bag packaging systems, is introducing in Australia several bag packaging systems, including the Autobag-® AB 180 Print-n-Pack™, AB 180™ with AccuCount, Pacesetter PS 125 OneStep™, and the FAS SPrint Revolution™. The Autobag AB 180 Print-n-Pack is a high-speed bagger with an inline thermal transfer printer for applying...
Read More »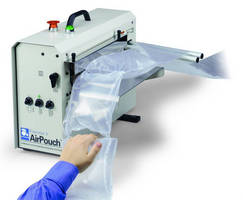 Automated Packaging Systems, the world leader in high-reliability bag packaging systems, is introducing in Australia its line of AirPouch-® void-fill and protective packaging systems and materials. AirPouch systems deliver on-demand, inflatable air pillows, bubbles and tubes used for void-fill, protective wrapping, blocking, bracing and packing applications. Preformed material is shipped in...
Read More »
Bayreuth – High-speed solution for the pharmaceutical industry With its latest development – the IV Express – welding technology specialist Kiefel has introduced a pioneering facility for the production and filling of infusion bags. An ultra-fast robot ensures that the huge output of up to 7,200 units per hour is consistently maintained. Specifications for the production of infusion bags...
Read More »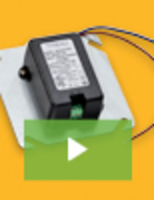 Triad Magnetics is an established leader in power supply innovation, offering product lines that span a wide range of diverse industries and applications. Adding to their long list of successful product launches, Triad announces the release of the new cutting-edge JSU Series of power supplies. To learn about all of its advantages and advanced features, see our video.
Read More »