Aprima Medical Software, Inc
3330 Keller Springs Suite 201
Carrollton, TX 75006
Share: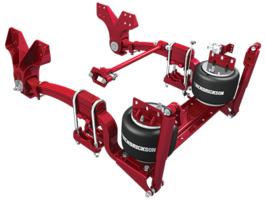 Designed and manufactured for cut away bus and specialty vehicle market, 10,000 lb capacity COMFORT AIR is configured to improve driver feel and predictable handling when performing maneuvers. Air springs and shock absorbers work together to adjust to changing road conditions and promote passenger comfort. Also included, kneeling function enables bus to lower 3.5 in. to aid passenger entry and...
Read More »
NEW BREMEN, Ohio – Crown Equipment Corporation, one of the world's largest material handling companies, announced that Scott Andersen, general manager – technology business development at Crown, recently spoke on the topic of forklift automation at Deloitte's Disruptive Technologies global training conference in Montreal on September 21.- -  Ryder Material Handling, part of Crown Lift...
Read More »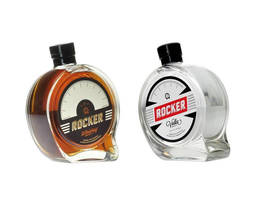 Driven by a unique brand vision, Rocker Spirits, a micro-distillery based in Littleton, Colorado, decided to work with O-I to create a bottle that rocks, both literally and figuratively. Together, the teams created a one-of-a-kind design that conveys Rocker's distinctive identity at first glance. The design process, brought Duston Evans, Co-founder of Rocker Spirits to the O-I North America...
Read More »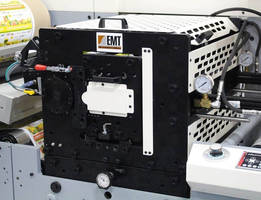 GREEN BAY, WIS. — MPS Systems North America is proud to announce that records have been broken at Labelexpo Americas 2016: a record number of visitors at the MPS booth as well as record North American sales at the show. At Labelexpo, MPS introduced together with EMT the Chameleon RobustCut side load die station. Also, MPS partnered with Kodak to perform live press demonstrations at the MPS...
Read More »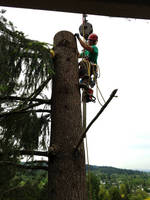 Eugene, Oregon-based arboriculture specialist Lane Tree Doctor utilizes a wireless 5t Radiolink plus load cell when cranes are required to move large and hazardous trees. The wireless Straightpoint load cell typically combines with rigging equipment and Lane's 17-ton capacity boom truck, which offers a small footprint and allows it to setup closer to the work area than possible with a larger...
Read More »
Ashtabula, Ohio, U.S.A – Chromaflo Technologies will present a broad product portfolio for the polyurethane industry at CPI, September 26-28, 2016. Chromaflo will introduce the DTP colorant line, a non-phthalate plasticizer tinting system to enable customers to create new colors on demand as well as feature our global presence, high-strength blacks and wide range of chemistries/carriers....
Read More »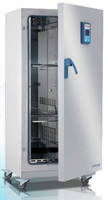 Fullerton, CA – Available on Laboratory-Equipment.com are the large-capacity microbiological incubators from Thermo Fisher Scientific. They offer excellent temperature uniformity, and have the volume needed to process and store large samples. A digital control pad is conveniently located on the outside door; program and monitor temperature and cycle times with ease. Gravity convection is used...
Read More »
Utilizing wire containers in the packaging, transportation and handling of your materials is an incredibly effective shipping strategy. When implementing a launch schedule restricted by a budget, suppliers will look to move the most product with the least amount of capital investment. Container right sizing and redesign options allow production facilities to achieve significant financial impact,...
Read More »