Aprima Medical Software, Inc
3330 Keller Springs Suite 201
Carrollton, TX 75006
Share:
Supplied in all welded stainless steel housing measuring 0.49 x 1.31 in., Model ASUH is designed for use in rugged environments from -65 to +300°F. Hybrid unit offers ranges from 0–70 psi through more than 0–6,000 psi in sealed gauge. Reliability is enhanced by at least 250% proof pressure rating for all ranges. With standard output of 0.5–4.5 Vdc from either 5 Vdc or 8–16 Vdc, modular...
Read More »
FDA-cleared and CE-compliant, Diazyme Smart 700/340 Analyzer measures multiple parameters, including diabetes, renal function, inflammatory markers, and cardiac markers. Instrument incorporates barcode reader, touchscreen, and RFID card. In addition to providing automated integrity check with each test, analyzer identifies lot expiration date, indicates number of tests remaining, and permits...
Read More »
DinoTail Next Generation, inspired by an owl wing's trailing edge fringe,- optimizes aeroacoustic performance of wind turbine rotor blades without negatively affecting annual energy production. In addition to vortex generators on blade surface, trailing edges have serrations and combs. Combed teeth concept creates fine vortices where fast air stream from above blade profile meets slower flow...
Read More »
Automation feeders of SA Series utilize SSF feeder technology and architecture- for diverse interface and control capabilities, including ASCII communication protocol, low-profile form-factor, and various modules for drop-in integration. Design and functionality enable custom machine integrators to utilize tape feeder technologies with integration flexibility and control options.
Read More »
Enabling the use of low-Global Warming Potential (GWP) Hydrofluoroolefin (HFO) Blowing Agents in polyurethane foam applications, Air Products introduces catalysts such as: Polycat® 203; Polycat® 218; Polycat® 204; and, Dabco® PM301 that can help manufacturers achieve low or non-emissive foam products. Air Products also releases a new additives selection guide highlighting the performance...
Read More »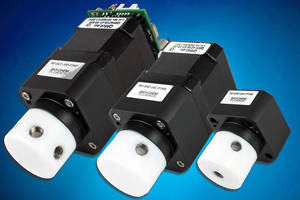 Designed to work with aggressive and reactive fluids, Electric Rotary Valve allows the fluid entering the valve follow an inert flow path, with motion provided by an optional stepper motor, and an optoelectronic position sensor providing the rotor's position to the control circuit. Chemically resistant, ERV features standard -¼"-28 UNF fluid port connections with stainless steel threaded...
Read More »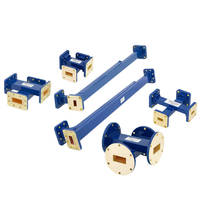 Featuring 74 unique models and spanning a frequency range of 5.85 GHz to 33 GHz, Waveguide directional couplers come in two physical configurations including "Crossguide" and "Broadwall" versions and offer either UG-style or CPR-style flanges. Presented in sizes ranging from WR-137 to WR-34 and offered in 10, 20, 30, 40 and 50 dB coupling levels with full waveguide operational bandwidth,...
Read More »