Model A1070 Erbium Doped Fiber Amplifier consists of variable gain line amplifier with up to 25 db of gain and automatic transient suppression, which minimizes transmission penalties as channels are added/dropped in network. Supporting up to 40 channels at full gain, unit is managed through local serial port, Telnet, or SNMP. Optical transponder A1010 offers 640 km Dense Wavelength Division...
Read More »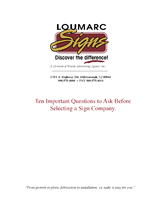 In our fast paced world, signs are a critical means of communicating ideas succinctly and quickly. The process for creating a striking, well thought-out sign to best represent a brand or an idea may seem straightforward, but it's actually a very nuanced process. A high quality sign company will take into account various factors including the size and placement of the sign, materials, colors, contrasts, branding, image building, and more. How can you determine which sign companies will craft the perfect sign for your business? This white paper outlines 10 questions that should be asked when selecting a sign company, eliminating some of the guesswork from making the best choice for your branding and signage needs.
Read More »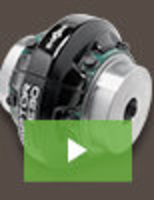 The Dodge Raptor coupling epitomizes the innovation and value that has made Baldor a world leader in industrial electric motors. For almost 100 years Baldor has been the go-to source for industries across the globe. The Raptor coupling is just one example of our dedication to engineered excellence and commitment to providing value and performance. See our video to learn more.
Read More »