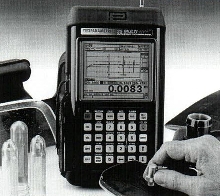 Model 25MULTI PLUS ultrasonic gage can calculate and simultaneously display thickness measurements of various layers in multilayered parts. Using stored setups for each layer (such as sound velocity), gage will display up to 4 individual layers and total thickness of selected layers. Thickness range is 0.004 in. to 20 in. with resolution up to 0.0001 in. Gage works on plastic, metal, casting,...
Read More »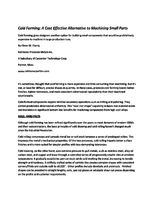 Cold forming offers tight tolerances, dimensional stability, and advanced surface finishes, while also saving you in raw material wastes costs.
Read More »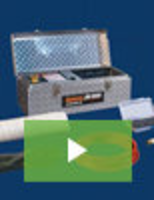 The lightweight, compact JM-1000 Mini-Jet clears grease, sand, and ice with a high pressure water jet.
Read More »