With outgoing data baud rate of 57,600 bps, GAO 214013 with RS232 is designed for PC access control applications when used in conjunction with Wavetrend PCAC software and for PSION handheld readers. Measuring 32 x 33 x 14 mm, it has current consumption of less than 8 mA and operating temperature of -40 to 75°C. Received signal strength indicator is appended to tag information, which is...
Read More »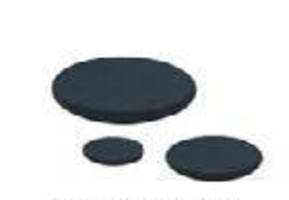 Made of sealed PPS and epoxy materials, GAO 116413 RFID Passive Gen 2 Tag provides contactless tracking of garments in textile rental and laundry industries, and meets all endurance requirements in terms of heat, pressure, and chemical resistance. Non-line-of-sight data transmission allows tags to be identified without need for visual contact. Operating from 860-960 MHz, tag features read/write...
Read More »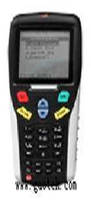 Useful in asset locating and tracking as well as warehouse inventory management, 2.45 GHz active beaconing RFID tag (GAO 127005) is constructed of ABS material and provides long-range tracking up to 98 ft. Once it receives specific signal from nearby RFID reader, built-in LED flashes to help visually locate asset to which beaconing tag is attached. Automatic push-in and pop-up button on bottom of...
Read More »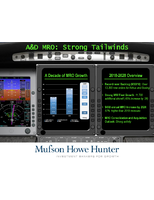 Check out this overview of the Maintenance, Repair and Operations (MRO) segment of the Aerospace and Defense (A&D) industry along with the factors impacting its continued growth.
Read More »
World's first high memory, passive tag will change the way companies do business WALTHAM, Mass., Jan. 28 / / - Tego, Inc., the industry-leading developer of intelligent RFID tagging solutions, today introduced its first generation of high memory TegoTags(TM). Tego's transformational approach and advanced technology have broken through the memory limitations that have held back traditional RFID...
Read More »
Model GAO 115006, The Flex, is Gen 2 UHF EPC Class 1 RFID tag that provides maximized visibility of assets as well as high efficiency in various environments. Featuring read range of 16.5 ft, it is suited for use on, off, or near metals and liquids. Optimized passive tag features 240-bit EPC global Class 1 Gen 2 compliant silicon and is available in low-profile ruggedized ABS case for use in...
Read More »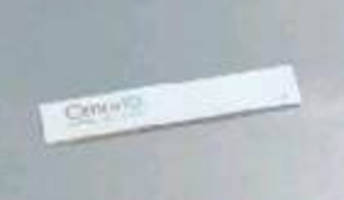 Featuring 240-bit EPCglobal Class-1 Gen2-compliant silicon, Flex passive Gen 2 UHF RFID tag (GAO 116024) promotes visibility of assets via read range of over 3.5 m and read rate reliability over 99.99%. It is available in low-profile, ruggedized rigid case for use in harsh environments and delivers balanced performance on, off, or near metals and liquid. Supplied with label finish or optional...
Read More »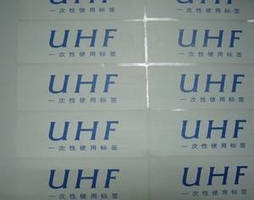 DAILY RFID, a Chinese leading manufacturer of RFID readers and RFID tags, has launched a RFID Document management solution to track and manage document. It enables the automated gathering and sending of document information. This RFID document management solution,base on UHF, integrates RFID smart labels and multi-tag RFID reader to allow organisations to manage document more efficiently. With...
Read More »
Jumbo Tag (GAO 127008) measures 3.4 x 2.1 x 0.3 in. and is available with LED and buzzer, allowing specific tag flash and/or beep to assist with finding tagged items or alerting tag wearers. Unit has transmit frequency of 916, 927, or 868 MHz, and receive frequency of 433 MHz, allowing for reliable communications. Along with multi-tag read capability, product feature reading range up to 100 ft...
Read More »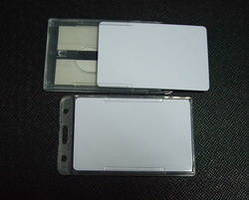 Based in UHF band and designed to track and manage vehicles in parking areas or gated communities, RFID parking access control solution integrates RFID windshield tags and long range RFID reader. Measuring 86 x 54 mm, adhesive label is engineered to provide read range up to 9-15 ft, attaches to vehicle windshields, and can be printed with unique ID or logo.
Read More »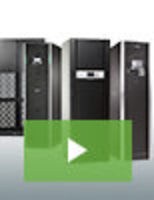 At 3Sixty Mission Critical, we specialize in maintaining the performance and uptime of our customer's mission-critical applications. Our services are comprehensive and designed to take on the entire burden of maintenance. Our "UPS as a service" is just another example of how we develop out of the box solutions to help our customers operate more efficiently; see our video to earn more.
Read More »