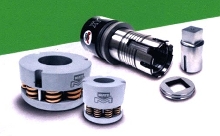 Ultra XT(TM) tool system, suitable for punch presses using thick turret-style tooling, incorporates quick adjustment of punch length, hardened and ground guides, and interior and exterior spiral grease grooves. Slug Free(R) die feature clears slug every cycle. Ultra Light(TM) stripping system punches thin and decorative materials without sheet marks, and is available for 1/2 in. A, 1 1/4 in. B, 2...
Read More »
Without appropriate thermal management, electronic components will degrade over time, causing problems ranging from minor errors to critical failures.
Read More »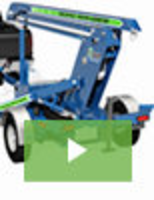 Providing adequate fall protection is always a critical consideration and one that in many cases can be difficult to ensure. The new Mobile Fall Protection Unit is designed to facilitate positive fall protection in applications that would typically be difficult or impossible to provide with standard methods. To learn all about the advantages and convenience, see our video.
Read More »