West Jordan, Utah (USA)- AnalySwift, LLC, a provider of efficient high-fidelity modeling software for composites and other advanced materials, announced today Technical University of Munich (TUM) is leveraging its powerful VABS software to accelerate design of composite helicopter rotor blades. TUM has used VABS for a variety of projects, including the Autonomous Rotorcraft for Extreme Altitudes...
Read More »
Premier NY cooperative to install 300kW InVerde clean energy system WALTHAM, Mass., Nov. 16, 2016 - Tecogen® Inc. (NASDAQ: TGEN), provider of clean energy products which, through patented technology, nearly eliminate criteria pollutants and significantly reduce a customer's carbon footprint, today announced the sale of an efficient 300kW clean power InVerde e+ system to Fairview at Forest...
Read More »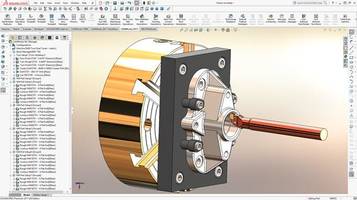 With over 60 customer-driven enhancements, CAMWorks 2017 facilitates CNC programming automation including, Tolerance Based Machining (TBM) and CAMWorks High Speed Machining. Units also come with VoluMill™ Milling Advisor; Chuck and Fixture Definition; 3D Interconnect in SOLIDWORKS and CAMWorks Solids; and SOLIDWORKS Integration.
Read More »
Created to bridge the technology gap, Enhanced Dynamix Package provides all-inclusive integration service for MEP contractors. Package provides 3 unlocked databases with fabrication-level content. Works using methodology of identifying root causes of difficulties and developing custom databases, content and templates that increases productivity.
Read More »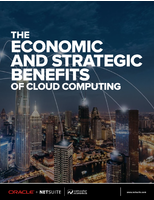 Cloud computing and software-as-a-service (SaaS) are two of the hottest IT trends that have emerged in the last couple of decades. By creating the ability to store and access data and programs through the internet while cutting out the middleman (aka, hard drives and other physical devices), cloud computing offers many attractive features to companies in almost all industries, including fiscal savings, speed, scalability, ease of upgrades, and agility. Although the upfront savings of SaaS are undeniable, there are still many that favor on-premise systems and proprietary software. You may be wondering if transitioning to a cloud-based model is the right choice for your company, but with so many different viewpoints it can be hard to make sense of all the pros and cons. Using concrete data organized into helpful graphs, this white paper offers insightful interpretations of the numbers to show the ways in which SaaS can offer both financial savings and strategic advantages.
Read More »
AutoCAD-based fit-for-purpose tool for creating concrete and steel structure designs and engineers who model plant buildings, CADWorx Structure is focused on excelling in structural modeling and design. Allowing design and engineering to share relevant information seamlessly, thereby maintaining accuracy, device delivers structural design with virtually no technical and administrative overhead...
Read More »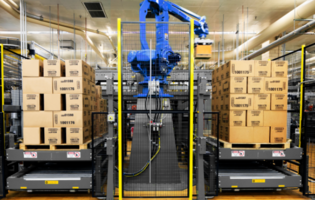 Allowing the operators to select user-defined load configurations, IntelliGen palletizing Software is capable of adjusting load configurations, patterns and product sizes without leverage complex external software programs. Featured with additional functionality such as row-forming and case-turning, Intelligen software enables multiple-piece picks and drops on multiple rows and also offers...
Read More »
Including Model-Based Design (MBD), Simulation-Based Characterization (SBC) for component modeling, FloMASTER™ 1D thermo-fluid system enables simulation of components of up to 60 arms, with the automation launcher, system allows models to be driven from automatically generated excel spreadsheet and allows user to harness the power of system simulation. Device is used for vehicle's complex...
Read More »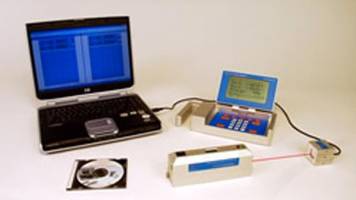 Checking common alignment issues like spindle, lathe alignment and machine tool runout, Capture™ Alignment Softwares are intuitive and delivers precision measurements of 0.0001 inch (2.5 microns) even at range of 180 feet. Manipulating incoming readings within built-in spreadsheet for analysis and to create helpful plotting and graphing, unit transcribes input readings, displays the alignment...
Read More »
Simplify and Streamline Management to Reduce TCO with QConvergeConsole® PowerKit SAN JOSE, Calif. - Today, Cavium, Inc. (NASDAQ: CAVM), a leading provider of semiconductor products that enable intelligent processing for Enterprise, Telco, MSP and cloud data centers, announced the addition of a highly scalable and PowerShell integrated management solution to its broad offering of FastLinQ...
Read More »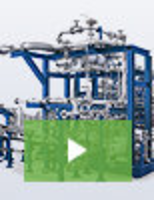 Aerzen is firmly established as a global leader in compressed air, gas, and vacuum solutions. Our reputation as an industry leader is built on consistently delivering innovative products that are at the cutting edge of technology. To learn about the industries finest blowers and oil-free and oil-injected screw compressors, see our video.
Read More »