SKF have been awarded a contract to the value of more than 5 million EUR from Siemens Transportation Systems, for the new long distance Railjet trains for the Austrian Federal Railways, OBB. SKF will deliver axleboxes designed and produced in Austria and tapered roller bearing units manufactured in Italy. The new Railjet premium class service will start in 2008 and will first link Budapest with...
Read More »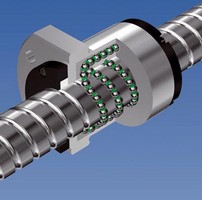 SBK Ball Screw employs THK Caged Technology, which promotes smooth operation as well as long-term, maintenance-free operation while also preventing collision noise between balls. Recirculation structure, where balls are picked up in tangential direction, and lead-angle direction by end caps makes this product suited for high-speed operation at DN value of 130,000. Models are available with screw...
Read More »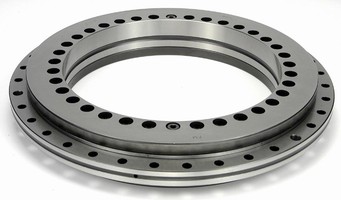 PROVIDING 'SUPPORT' FOR THE MACHINE TOOL INDUSTRY: SKF
Read More »
SCHWEINFURT, Germany, May 15 - An approximate 10 percent reduction in weight and a considerably simplified mounting procedure (compared with conventional radial splines) are the most significant advantages of the new FAG wheel bearing concept that is preloaded by means of axial splines in the axle journal. The use of the orbitally formed shoulder as a carrier for clearance-free axial gear teeth...
Read More »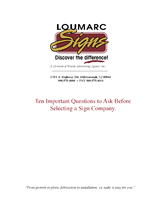 This white paper outlines 10 questions that should be asked when selecting a sign company, eliminating some of the guesswork from making the best choice for your branding and signage needs.
Read More »
Thermal Research Conducted for Siemens VAI Credited for New Contracts CANTON, Ohio, Dec 20, 2007 -- The Timken Company (NYSE: TKR) applied its advanced research to secure additional contracts with Siemens VAI Metals Technologies for the supply of bearings to two new aluminum-rolling mills under construction in China. The two new contracts resulted in orders for Timken large-bore cylindrical...
Read More »
Wheel-Sets of Scheuerle Heavy-Load Modular Transporters Employ Timken Solution CANTON, Ohio-Nov. 26, 2007-The Timken Company (NYSE:TKR) announced today that its highly engineered tapered roller bearings will play a key role in transporting 126-ton high-precision antennae into the Chilean Andes, where a radio telescope array will enable scientists to observe some of the oldest galaxies. The...
Read More »
DU bushings are one of the newest ranges added to the latest mechanical drive component's catalogue from precision parts specialist, Rino Industries Ltd of Chesterfield. These dry cylindrical compact and light bearings are manufactured from steel and require no lubrication in operation. They therefore provide a maintenance free environment in which to operate and have a high pU capability to...
Read More »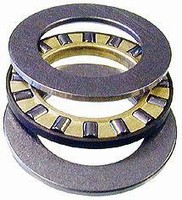 Stainless steel ball thrust bearing set is suited for shaft diameters from 5-25 mm. Washers and balls in ball retainer are both stainless steel, and ball retainer is red nylon. Another ball thrust bearing set is available with grooved washers and suits smaller shaft diameters from 3-10 mm. Made of carbon steel, needle thrust bearing set accommodates shaft diameters from 10-70 mm.
Read More »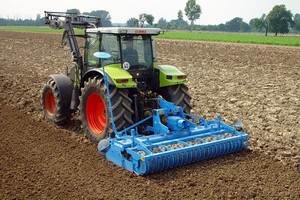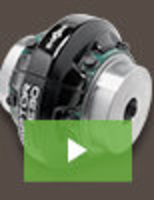 The Dodge Raptor coupling epitomizes the innovation and value that has made Baldor a world leader in industrial electric motors. For almost 100 years Baldor has been the go-to source for industries across the globe. The Raptor coupling is just one example of our dedication to engineered excellence and commitment to providing value and performance. See our video to learn more.
Read More »