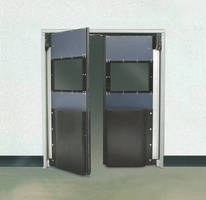 Featuring continuously welded aluminum sub-frame, rugged ImpacDor® XHD-175 is built to withstand stress of wash down applications, USDA, security, and refrigerated usage while retaining its shape and seal in large openings. It is resistant to impact abuse by carts, pallets, hand trucks, and medium fork lift traffic. Door features 24 in. high full-view windows, 1.75 in. thick foam insulated...
Read More »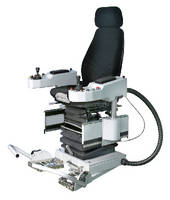 Featuring numerous adjustments for comfort and adaptability to work environment, FSBD Rotating Operator Armchair System has consoles that incline up/down, and move forward/backward as well as toward/away from operator. Up to 90° swing of each console is possible. Fully adjustable independent of consoles, Actimo seat features height and tilt adjustment along with fore and aft adjustment on 2...
Read More »
STI announces the Mugger Stopper® Plus, a great personal protection alarm. This device helps fend off muggers with its 9 VDC battery operated alarm and attention-evoking strobe light. The Mugger Stopper Plus (12005) helps stop mugger attacks or harassment in two ways: with an ear piercing alarm and with a strobe light. This two-way action also makes it effective in summoning aid in case of...
Read More »
Installed into sleeve set into concrete foundation, Reliance Model R-7901 has hinged lid that covers sleeve when bollard is removed. Unit features domed cap and 3 annular rings, allowing it to compliment many architectural styles. Offered in full spectrum of colors, steel bollard has corrosion-resistant powder-coated finish, which minimizes need for maintenance. Stainless steel model is available...
Read More »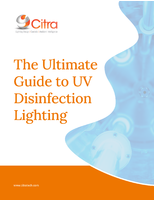 This white paper provides a guide to UV disinfection lighting and their benefits over alternative disinfection methods.
Read More »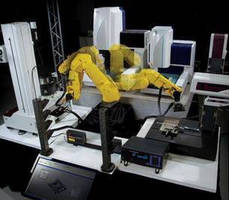 Suited for CMMs as well as for CNC-driven metrology instruments, robotic tending solution delivers automated loading and unloading, with repeatability of ± 20 Â-µm, to streamline end-to-end manufacturing. Sensitive collision detection enables dexterous picking of delicate parts and precise fitting to instrument fixturing, while force-sensitive grippers enable precise, intelligent parts...
Read More »
Sentry Guard Post(TM) measures 48 in. tall, tapering from 5 x 5 in. to 14 in. dia round base. Each side of post offers 2.5 x 20 in. inset for placing reflective tape or other signage. Watertight, hollow product can be filled with ballast, such as sand or water, for maximum stability, and can also be attached with fasteners into floor, dock, or other flat base. Available in various colors, it...
Read More »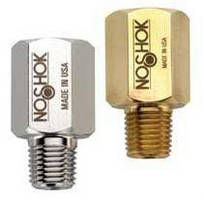 Berea, Ohio - NOSHOK announces the availability of Sintered Pressure Snubbers, a simple and cost effective solution to protect expensive instrumentation. NOSHOK sintered discs are held intact by way of a set screw. Unlike the competitor's crimped method, NOSHOK Sintered Snubbers allow easy cleaning and/or replacement of the sintered disc by simply removing the set screw, replacing the disc and...
Read More »
Many Personal Space products ordered from Oct. 1-Dec. 31, 2009 come with reduced prices and free shipping Just in time for the holidays, Lista International Corporation announces new limited time discounts on many of its Personal Space products. Lista's Personal Space products make an exceptional gift for people interested in creating the ultimate garage, workshop or hobby shop in their home. Now...
Read More »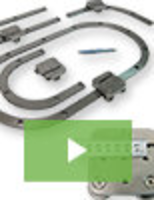 For the ultimate in precision open and closed loop guided motion systems, TPA Motion is the leader in curved rail, liner guides. We specialize in engineering excellence, with products that exhibit an elevated level of precision, delivering robust performance, even under the most challenging conditions. See our video to learn more.
Read More »