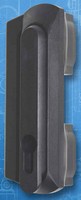 Designed to conserve space inside enclosures, 3-310 Swinghandle FS Offset-Duo-3 also features low-profile external protrusion from face of door. Minimal space is needed between door edge and gasket (30 mm), and 2, 3, or 4 latching points are available. Additional locking protection is offered with use of profile cylinder, and handle satisfies IP65 requirements while also offering ergonomic...
Read More »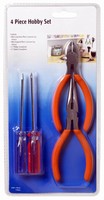 St. Louis, MO.; October 17, 2008 GripWorks now offers customers an added value feature to help send products directly to the retail shelves without the need for additional vendor processing. GripWorks is a manufacturer of hand grips applied to hand tools. The manufacturers of these hand tools package their gripped product for shipment to retail stores. Imagine the complexity the manufacturer must...
Read More »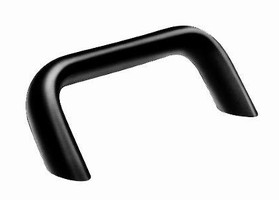 Produced from profile aluminum extrusions, Cabinet U-Handles feature 35-
Read More »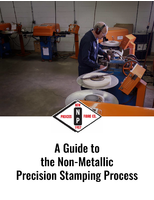 This white paper provides a guide to the non-Metallic precision stamping process.
Read More »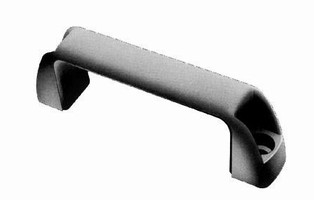 Made of fiberglass-reinforced polypropylene plastic, Cabinet U-Handles are ergonomically-designed, and come with matte black finish. Mounting holes are counterbored for socket cap screws. Both dimensions of cabinet U-handles, including inch and metric, are interchangeable. Various size fasteners and kit packaging are also available.
Read More »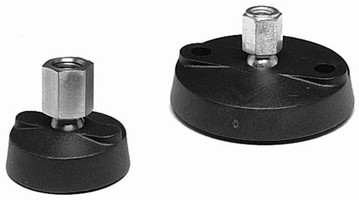 Offered in steel and stainless steel, with or without lag holes, tapped-type NY-LEV-® nylon base machinery mounts meet leveling and height adjustment needs. They are constructed with tapped socket and swivel 15-
Read More »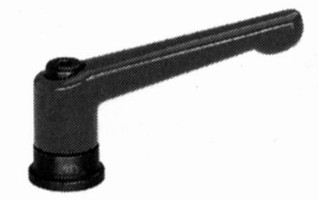 Available in metric sizes and made of steel components, tapped type Zinc Die-Cast Adjustable Levers are produced with clamping area that is linked via thrust pad to the bearing and screw. Zero movement on contact area between lever and component helps reduce any marking on clamping area. Handles are available in either matte black pebbled finish or in optional colors including orange, red, gray,...
Read More »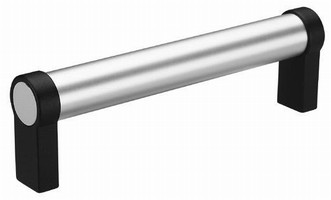 May 12, 2008 NEW BERLIN, WI - J.W. Winco, Inc., a leading supplier of standard industrial machine components, announced it now offers Straight Tubular Grip Handles in both inch and metric sizes. Tubing is available in either a matte, natural anodized finish, or in a black, powder-coated pebble finish. The screws used to assemble the extruded tubular grips to the handle legs are covered with...
Read More »

Suited for applications requiring rugged grip, Aluminum Cabinet Door Handles are made of cast aluminum with black powder coated pebble finish and have tapped holes for mounting. They measure 6.38 in. in length and feature thumb rest pad on front leg. Metric size handles have 2 center hole mountings on closed-end handle. Dual mounting holes on open-end handle enable unit to be secured tightly into...
Read More »
Rencol's family of high quality clamping handles has been extended. The competitively priced handles are now available in four separate ranges, each supplied in a wide variety of sizes, materials and handles/cap colour combinations, with handles manufactured in plastic or diecast zinc materials. Two of the ranges consist of standard 15% glass filled nylon handles with brass, zinc plated steel or...
Read More »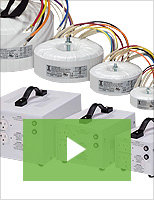 Triad Magnetics' custom components for medical devices are designed and manufactured with the strictest regulatory standards in mind. Our capabilities include rapid design, prototyping, and testing of inductors, transformers, and power supplies for medical equipment. Check out our video to learn more.
Read More »