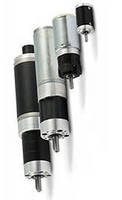 Suited continuous, reversing, or intermittent operation applications, Intecno micro gearmotors are available in 35, 42, 52, 65, and 80 mm dia; have 12 or 24 Vdc power supply; and feature power ratings from 8-140 W (intermittent duty). Motors can be installed in any mounting position and offer coaxial arrangement of input and output. Lubricated with grease, maintenance-free planetary gearboxes are...
Read More »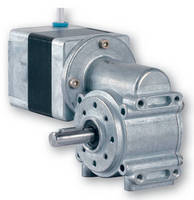 Offering control for speed and torque in one IP54-sealed package, 801 Series features power ratings to 205 W and torque ranges to 120 Nm. Planetary models cover speeds from 7-627 rpm, while right-angle models cover 44-440 rpm range. All models come in cast aluminum housing that measures 57 mmÂ-² and are suited for medical equipment, lab automation, and industrial applications.
Read More »

Accepting any 24 Vdc source, Model No. MMP-D33-455D-24V GP81-124 BR-015 measures 3.2 in. dia x 12 in. long and has keyed output shaft that measures 19 mm dia x 40 mm long. IP54-rated design incorporates failsafe brake and optical encoder and supports variable speed operation. With output rated for 543 lb-in. continuous torque at 32 rpm and 2,124 lb-in. peak, product requires 14 A at 24 Vdc to...
Read More »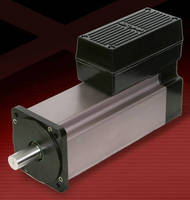 Operating with T-Lam(TM) segmented lamination stator technology, SLM and SLG Series suit motion control applications where flammable gases or vapors may be present. SLM Series brushless servo motor, producing speeds to 4,000 rpm, comes in multiple frame sizes, including 90, 115, and 142 mm. Available in 90 and 115 mm frame sizes, UL-Recognized SLG Series gearmotors offer integrated armature and...
Read More »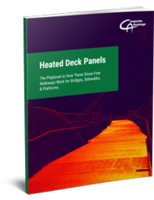 Heated Deck Panels: The playbook to how these snow-free walkways work for bridges, sidewalks, and platforms
Read More »
Series 1307...BH brushless gearmotors feature length of 7 mm and can achieve continuous torque of 5 mNm with speeds up to 1,639 rpm. Featuring length of 9 mm, 1309...BH motors achieve continuous torque of 5 mNm with speeds up to 592 rpm. Both gearmotors have 13 mm dia, and feature rotor that is produced photolithographically for synchronous operation without cogging. Maximum torque output of 10...
Read More »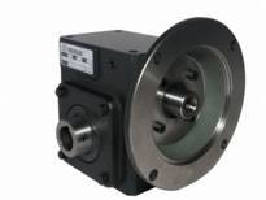 Toledo Gearmotor now offers hollow outputs in flange input right angle gear reducers. Output bores range from 0.625 to 1.937". o 5:1 - 60:1 Ratios o Box Sizes 1.33 - 3.25 o Tapered Roller Bearings On Input and Output Shaft o Cast Iron Housing o Anti-Rust Primer Applied Inside and Outside Gearbox o Compact Design o Industry Standard Drop-In Replacement Contact us for dimensions and a quote.
Read More »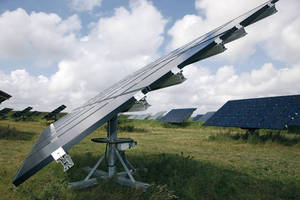 NORD DRIVESYSTEMS motors have been selected to position and securely hold solar panels on photovoltaic plants in Northern Germany. Energy efficiency was NORD DRIVESYSTEMS key success factor as the solar panels track and follow the sun over the course of the day. Intelligent tracking technology from Solarpark Rodenäs GmbH increases the efficiency of photovoltaic plants. It requires robust...
Read More »

Measuring 4.0 in. dia x 14 in. long with keyed output shaft measuring 19 mm dia x 40 mm long, Â-¾ hp Model MMP-D40-675D-24V GP81-068 BR-035 accepts any 24 Vdc source, including battery power. Mounting is accomplished with 4 face mount M6 threaded holes, equally spaced on 65 mm dia b.c. Weighing approximately 23 lb, unit requires just 29 A at 24 Vdc to generate full load torque. IP54...
Read More »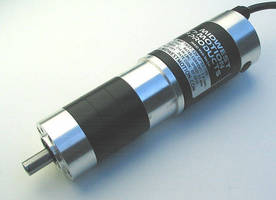 Accepting any 12 Vdc source including battery power, Model MMP-TM57-12V GP52-195 is rated for 214 lb-in. continuous torque, at 23 rpm, and 443 lb-in. peak torque. Unit requires 7.2 A at 12 Vdc to generate full load torque, maximizing battery charge and allowing low-noise operation. With diameter of 2.24 in. and length of 7.75 in., reversible gearmotor has 12 mm dia, 25 mm long keyed output shaft,...
Read More »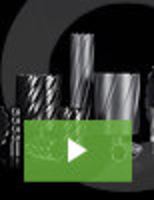 As a globally recognized manufacturer of industrial grade portable tools, Euroboor is at the forefront of drilling and cutting technology. Our reputation as an industry leader is built on robust products that fit a wide range of industrial cutting and drilling applications. See our video to learn more about all of our quality products.
Read More »