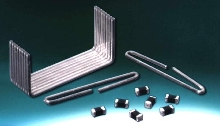 LQ-LBH Series chip inductors reduce EMI, and enable mounting density with pitch of 0.3mm, Q-Values of 12-46, and non-directional surface-mountability. LQ-LBH devices provide 100% silver wire wound (Ag) internal conductors and advanced ceramics. Inductance range is from 2.7 to 100 nH, maximum current is rated from 200mA to 1A, and DC resistance values range from 0.03 to 1.0 Ohms.
Read More »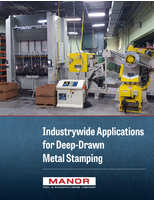 Deep-drawn metal stamping applies a significant punching force to radically draw metal sheets into a die cavity. Finished components produced by this process tend to have a depth that exceeds their diameter, which is why manufacturers refer to it as "deep-drawn" metal stamping.
Read More »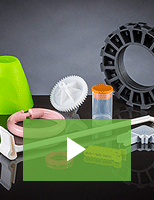 The Rodon Group is a proven leader in high-volume, close tolerance injection molding. We offer globally competitive, innovative manufacturing solutions for a broad range of industries. Check out our video to learn more.
Read More »