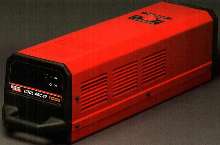 Self-contained Cool-Arc(TM) 40, with tube-axial style fan, is for use with welding guns and torches. Compatible with all company's water-cooled systems, device features an internal ProCon® pump with industrial, heavy-duty motor, which delivers a maximum pressure of 60 psig and a maximum flow rate of 100 gph. The Cool-Arc 40 has a lightweight 2-gallon reservoir and is available in 115 or 230...
Read More »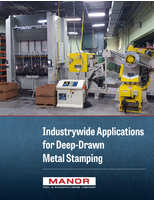 Deep-drawn metal stamping applies a significant punching force to radically draw metal sheets into a die cavity. Finished components produced by this process tend to have a depth that exceeds their diameter, which is why manufacturers refer to it as "deep-drawn" metal stamping.
Read More »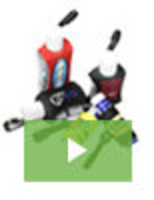 Neagle Choice has long been known as a quality source for commercial sewing, printing, die cutting, and the manufacturing of a wide range of custom products. Enhancing our service capabilities has been the key to our success, and has driven our growth into many new and exciting markets. Continuing on this trajectory, we now offer precision laser cutting and etching, adding to our long line of manufacturing services. See our video to learn all about it.
Read More »