Company Announces Distributed Power Generation Pilot Project with Eastern Wind Power for a 50kW Vertical Wind Turbine ATLANTA - Siemens Industry Inc.'s Drive Technologies Division has launched a pilot program partnership with Boston-based Eastern Wind Power to test several new solutions for decentralized power generation in the small-mid range. Siemens will provide drive train solutions for...
Read More »
By: Summer Street Document Sector Head Polygon (formerly Munters MCS) Coping with repairs or replacement of equipment and furnishings seriously damaged by water filtration or flooding is challenging enough for owners and managers of commercial businesses and offices. Yet, many overlook one of the greatest consequences - the potentially irreparable damage to documents. Whether the documents are...
Read More »
Cloud Sideloader(TM) enables users to migrate data from different cloud service providers directly into Nirvanix storage data centers, without downloading files to intermediate location. Service integrates Cloud Sideloader API that consumes URLs directly into Nirvanix Cloud Storage Network, and data is stored in any of 7 globally distributed data centers. Enterprise-class cloud storage...
Read More »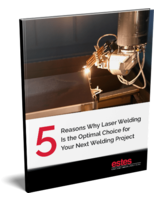 This white paper outlines the advantages of laser welding.
Read More »
Global Graphics' PDF Creator Incorporated into DocuWorks Document Management Software CAMBRIDGE, England - Global Graphics(http://www.globalgraphics.com/ ) (NYSE- Euronext: GLOG) has won a new contract from Fuji Xerox Co., Ltd. to supply a white label version of its gDoc PDF creator for the DocuWorks document handling software. DocuWorks has shipped to three million users in Japan and more than...
Read More »
LuraDocument® PDF Compressor v5.3 enables conversion of scanned documents into compressed PDF. Using mixed raster content layered compression technology, documents can be reduced up to 100X smaller than original while maintaining image quality and text legibility. Software supports optional Form Recognition Module with free-form recognition capabilities and Born Digital Module for...
Read More »
Run predominantly within Amazon Elastic Compute Cloud (EC2), Flix® Cloud combines Flix Engine transcoding software with Zencoder's video encoding web application. It suits organizations that need to quickly convert large quantities of video content. Configuration concerns are minimized via provided recipes for most common transcoding cases. Flix Engine SDK is enterprise video encoding...
Read More »
Web Service allows any data, in XBRL format, to be rendered in real-time using its dynamic processing technology. Through this process, XBRL data available on Internet can be converted to documents which are human-readable by supplying location (URL) of instance document. Specifically, service gives any person interested in analyzing financial data ability to convert electronic data stored in...
Read More »
Helping corporations establish proactive approach to litigation readiness, Data Migration Service migrates and consolidates historical email into Enterprise Vault to create centralized repository for legal discovery. Data is extracted from removable media, then email and file data are de-duplicated and static operating system and application files are eliminated. Fully processed data is ingested,...
Read More »
WELLINGTON, New Zealand, March 5 -- Intergen has announced its groundbreaking new software product TextGlow at the international MIX08 conference in Las Vegas, NV - a showcase of Microsoft innovation on the Web. A world-first, TextGlow allows users to view Office Open XML Word documents without having to download them, irrespective of whether or not they have Microsoft Word or any other Microsoft...
Read More »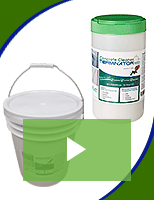 To enhance its appearance by removing oil stains, Terminator-HSD uses micro bacteria to remove the stain without harsh chemicals, acids, or detergents. Check out the video to learn more.
Read More »