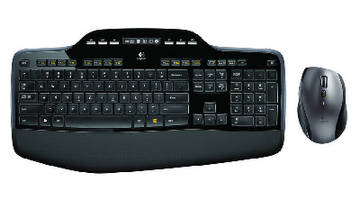 Equipped with Logitech Unifying receiver that stays plugged in, Wireless Desktop MK710 features Incurve keys(TM) that cradle fingers and cushioned palm rest that positions hands and fingers properly. Sculpted mouse provides hyper-fast scrolling for long documents as well as click-to-click scrolling to navigate lists, slides, and image collections. With integrated LCD dashboard, users get...
Read More »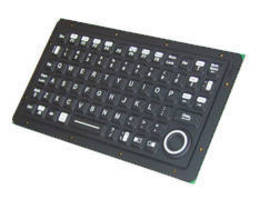 Available in Spanish, French, Italian, German, English, and Portuguese, KIO6800 Series combines embedded numeric keypad with OrbitalMouse® button-style mouse pointer, which is molded in silicone rubber. NEMA 4/IP66 sealed miniature keyboards offer full 101/104 key functionality and are available with red or green backlighting. Designed for continuous use in harsh environments, keyboards are...
Read More »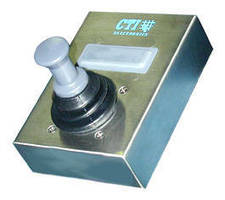 Built to withstand harsh or wet environments, M20U1-N54 Series features one extra-large button that lets operator perform all mouse functions - even while wearing gloves - and Industrial Mouse(TM) joystick. Low-profile N54 joystick knob is sealed in NEMA 4X (IP66) stainless steel enclosure, complete with gasket-sealed bottom plate and rubber feet. Sized to accommodate limited-space applications,...
Read More »
Attached to stainless steel bezel for under-panel installation, H20U1-N5 Series combines neoprene gasket with 6-screw mounting pattern, providing NEMA 4X sealing for harsh or wet environments. When combined with low-profile N5 joystick knob, unit can be mounted to panel and operated with thumb. Device is available with choice of 9 different joystick knobs, and has extra large sealed switch that...
Read More »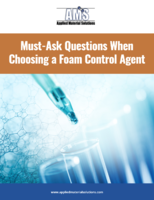 This eBook discusses foam controlling agents and how to find the right one for your needs.
Read More »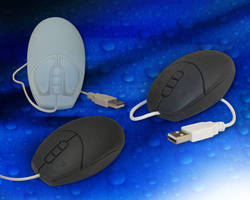 Sealed in silicone rubber housing, MW-2800 series optical mouse can be safely sprayed, wiped, or submerged for thorough cleaning. Unit features sealed scroll lock buttons, enabling simplified page navigation and eliminating possible moisture leak path. Featuring 5 buttons and USB interface, it is available in black and light blue and suits applications where multiple users share single...
Read More »
Supporting Microsoft Office Communications Server 2007 Release 2, Jabra DIAL(TM) 520 OC features true wideband audio for optimum call clarity, LCD display showing call details, and intuitive instant usability with no additional drivers needed. Dedicated answer, end, and mute buttons enable seamless integration with Office Communications Server 2007 R2. USB phone is suitable for variety of...
Read More »
Capable of performing data erasure at multiple sites, Blancco Kit is portable end-of-lifecycle solution that comes in carry-on aluminum case. Included hardware and server platform uses specially developed management console software for erasure client license management, label printing with included printer, report sharing and database backup. Kit includes necessary networking cables for multiple...
Read More »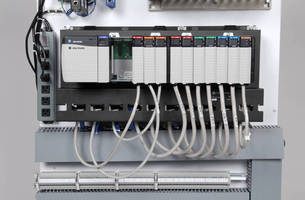 Helps minimize wiring errors and reduce labor costs when migrating to newer programmable automation control systems MILWAUKEE, Nov. 13, 2008 - Rockwell Automation has developed an I/O wiring conversion system that helps users migrate existing control platforms to the AllenÂ-¬Bradley ControlLogix programmable automation controller-based I/O platform. The system is part of the Rockwell...
Read More »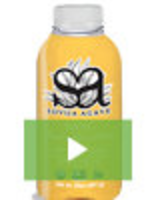 Come Alive Organics distributes all-natural, proprietary flavored agave for the food and beverage industry while helping children across the globe. Learn more about our agave products and our one sweet cause in this video and two-page PDF.
Read More »