STOKE-ON-TRENT, England, -- Fedesa has launched two new chairs to help them continue their recent growth in the UK market. The Spanish manufacturer has released the entry-level Acanto Light and the side-lift Arco to build on their success of the past 12 months. According to Fedesa bosses, the Acanto Light has the same build quality as top level chairs at a very competitive price point. It is...
Read More »
CHICAGO -- Steelcase, (NYSE:SCS), a global office environments manufacturer, debuts new benching, workspace and seating solutions, and the integration of technologies in the workplace to create harder working spaces at NeoCon 2010, the World's Trade Fair for Interior Design and Facilities Management. The innovations on display help organizations create environments that cater to the ever-changing...
Read More »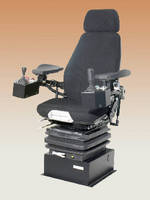 Featuring modular design, FSALV Operator Armchair has fully adjustable armrests and control consoles that offer horizontal, vertical, and longitudinal adjustments, as well as tilt and twist to maximize comfort. Actimo seat features height adjustment, seat cushion tilt, and fore/aft adjustments along with weight compensation suspension. Suited for tight cabins and other compact workspaces, chair...
Read More »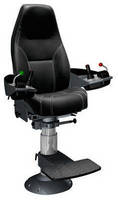 Ruggedized for harsh marine environment, NorSap 1700 and 1500 Series are mounted on 5.9 in. shock-dampening column and feature flange with 6 mounting holes for secure installation. Each fully adjustable model swivels 360°, offers lumbar support, and has heated seat. Ergonomic 1700 Series supports custom controls to meet unique specifications of any operator, while 1500 Series is available...
Read More »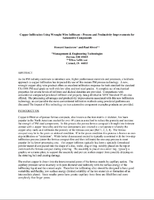 A comprehensive exploration of a new wrought copper alloy wire used in powder metallurgical infiltration methods.
Read More »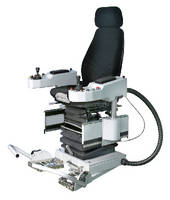 Featuring numerous adjustments for comfort and adaptability to work environment, FSBD Rotating Operator Armchair System has consoles that incline up/down, and move forward/backward as well as toward/away from operator. Up to 90° swing of each console is possible. Fully adjustable independent of consoles, Actimo seat features height and tilt adjustment along with fore and aft adjustment on 2...
Read More »
Herman Miller's Embody® chair wins furniture category at NPE2009's International Plastics Design Competition (IPDC) WYANDOTTE, MI, September 17, 2009 - More than 40 entries were submitted in the recent International Plastics Design Competition during NPE2009 where BASF proudly sponsored the Embody chair from Herman Miller, Inc., in the furniture category. The Embody chair won the design award...
Read More »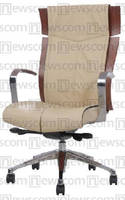 Available with leather, fabric, and wood trim features, NV(TM) supports several customization options to complement various aesthetic themes and settings. Environmentally friendly aspects include BioFlex Hybrid foam, replenishable American Walnut wood, and Ecolife leather. In addition to back shell with vertical adjustability, 2 back height options, and separate seat/back, construction elements...
Read More »
Offering complete solution, A-dec 300 includes patient chair, delivery system, light, monitor, and assistant's instrumentation. System also incorporates compact control head that supports 2 electric micro-motors, integrated floor box, base plate, and dedicated left/right support center. Thin 1 in. backrest provides optimal access to oral cavity, while 13.5-29.5 in. vertical range allows doctors...
Read More »
Allentown, Pa. (January 9, 2009) - Designed to withstand the rigors of even the most demanding environments, Stanley Vidmar's TOUGH Seating is available in an array of designs to provide an ideal solution for any application, from parts departments and production lines to service center floors and technical stations. Attendees to ProMat 2009 (Jan. 12-15, 2009, in Chicago) can see firsthand the...
Read More »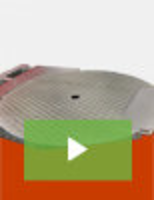 Are you in need of safer, more efficient transportation equipment? Do you feel like your delivery equipment could really use an upgrade? Check out this video, and learn about Halo Ramp Company's patented safety platforms, and how they help you bypass your trickiest delivery challenges.
Read More »