DuraGard-® registered OVD (Optically Variable Device) laminates provide security through high-resolution, computer-generated holographic imagery that cannot be copied or reproduced with conventional scanning and printing systems. They provide tamper-evidence that reveals any attempt at alteration or forgery.
Read More »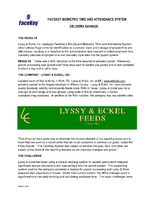 This case study outlines how Lyssy & Eckel, Inc., a Poth, TX based manufacturer, realized savings by deploying FaceKey's EntryGuard Biometric Time and Attendance System which utilizes fingerprints for identification to automate, track, and manage employee time and attendance. Drawbacks of the manual clocking system used by Lyssy & Eckel prior to deployment of EntryGaurd are stated, listing the key benefits offered by EntryGuard system. Key factors for the successful implementation of EntryGuard time and attendance system are listed, highlighting how FaceKey helped the client to deploy the new system in a short time and at minimal cost. The paper describes how the client could realize reduced administration time after implementing EntryGaurd biometric time and attendance system.
Read More »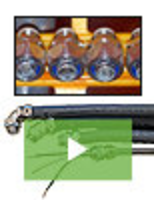 Anamet Electrical's 316 Stainless steel SEALTITE® fittings and UL-listed cord grips protect sensitive wiring components from fluids, corrosive contaminations, bumps, and abrasions with a steel core and liquid tight conduit jacket. Check out this video to learn more.
Read More »