Pipeline Inspection Company, Ltd.
1919 Antoine Drive
Houston, TX 77055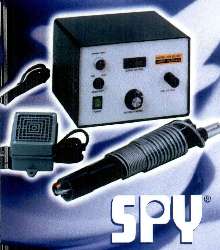 SPY® Model 115 and Model 125 In-Plant Holiday Detector Systems ensure effectiveness of corrosion preventative film, tape, extruded and coal tar coating processes on pipe and other metal surfaces. It can be configured for manual or incorporated into automatic manufacturing processes. Each system's output is adjustable and can detect pinhole exposure of bare metal in film or coating. Digital...
Read More »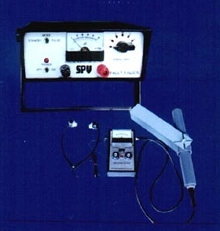 Fault Finder (Pearson Type Detector) traces underground pipelines and cables. It finds taps or service lines, locates hydrostatic leaks, and checks insulated couplings without having to dig. PIC Fault Finder system consists of transmitter, receiver, and accessories (including shoe cleats and wand options). Receiver batteries are designed to last up to 150 hrs. Unit is rated at 45 W and offers...
Read More »