62 Industrial Park Rd.
Saco, ME 04072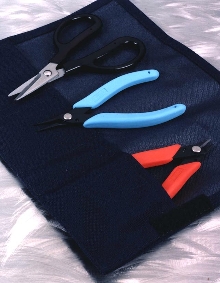 TK2100 field service kit is designed for electrical and electronics installation and repairs. It includes Model 410T Micro-Shear(R) Flush Cutter; FSS-6 stainless-steel scissors for cutting PVC jacketing, cables, pins and dowels; and 450 Tweezer Nose(TM) pliers for forming connectors, tightening pins, and holding wire. Items are packed into tri-fold nylon fabric pouch with individual pockets.
Read More »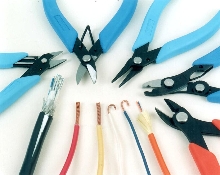 Electrical Assembly Tools perform specific electrical applications such as winding motors and cores, preparing leads, and fabricating wiring harnesses. Each has rubber cushion hand grips for comfort and light touch return springs. Tools include Model 440 for slitting PVC jacketing on coaxial cable; Model 501 for cutting and stripping wire from 10 to 26 AWG; Model 9180 for cutting Kevlar in fiber...
Read More »