Koch Membrane Systems, Inc. Water & Wastewater Systems
850 Main St.
Wilmington, MA 01887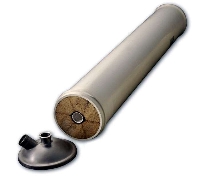 TARGA-10® Hollow Fiber cartridges have 10-in. dia and feature ultrafiltration membranes designed to remove particulates, colloids, and larger molecular weight components. Polysulfone membrane material handles pH range from 1.5-13 and can tolerate up to 200 ppm of chlorine. With ability to reduce turbidity to less than 0.1 NTU and SDI to between 1.0 and 3.0, cartridges are suited for use in...
Read More »